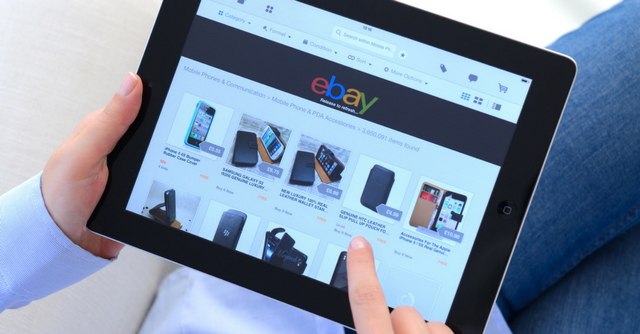 If you sell items on eBay, you understand the earning potential. Even with intense competition, you can find buyers for your quality merchandise. Of course, there are probably sellers beating your efforts by attracting more customers and making more sales.
There are about a billion active listings on eBay at a time for only 170 million active buyers, and the marketplace can get overwhelmed, even if you have an amazing product. Using eBay Tools for bulk listing can maximize your sales efforts and give you a leg up on the competition, and you only need some basic knowledge to get started.
Why Bulk List on eBay?
Bulk listing is an excellent way to save yourself time. If you have a lot of products, it can be a pain to have to list each item individually, while trying to optimize keywords. Manually updating prices for each individual listing whenever vendor pricing changes can be a waste of valuable time. That's where bulk listing comes in!
People who use bulk listing tools usually see a significant increase in their sales and their conversion rate of visitors to buyers. Listing tools can help you get to the top of search results on eBay by helping you create high-performing title keywords and descriptions. A good software will help you include the best keywords in your listing so that buyers' search terms will match up perfectly with the descriptions in your listing. The products that get the top search results on eBay are the products whose titles and descriptions match most closely with the search terms.
Types of eBay Listing Tools
You can find many types of listing tools that will help you grow your eBay business. There are quite a few programs that are free to start with but require that you upgrade to a large payment package if you have higher listing needs. Free tools are awesome for those just getting started selling in bulk on eBay, but they tend to be limited for businesses looking to grow larger, or already have high-volume inventory.
Free Listing Tools
1. Title Builder
Title Builder is a free application that helps you find the best title and keywords for your merchandise. The process is simple. You just enter the name of your product and then choose from the best category and keywords associated with your item. Title Builder will also offer a title that you can edit if necessary. When you use this software, you make your product easier for buyers to find.
2. Selling Manager
This program is a great tool for eBay merchants. Selling Manager allows you to effectively create and implement listings while allowing you to track sales. You can also complete other tasks, including printing shipping labels. When you set up a Basic eBay Store, you will automatically be added to the Selling Manager subscription list. If you need more features, such as inventory management, you can upgrade to Selling Manager Pro for a small monthly fee.
3. Supreme Lister
Supreme Lister has been around for a decade and offers over 800 professional designs and templates. It comes with a Supreme Manager feature that lets you more effectively control your eBay listings. In addition, you will receive listing scheduling. Supreme Lister also makes certain that your listings are optimized for any mobile devices. The company allows you to incorporate their smart widgets into your listings to provide effective cross-marketing.
Paid Listing Tools
1. ChannelAdvisor
ChannelAdvisor takes your product data and converts it to effective product listings for approximately 90 marketplaces, including eBay. The program turns data into listings that meet each site's specific requirements while helping you keep track of your products more easily and manage inventory, pricing, and distribution. ChannelAdvisor can help you expand your eBay efforts, but the software is very expensive for the limited tools they offer. The user interface can also be difficult to understand, and there's a steep learning curve before you can use this tool well.
2. Jazva
When it comes to bulk listing programs for multi-channel sellers, few can beat Jazva's robust offering. As an all-in-one solution that's fairly new in the market, Jazva enables sellers to manage products, listings, and inventory from a single interface, then push them to a wide range of channels, including eBay, Amazon, Walmart, and various shopping carts. Pricing is custom and dependent on the size and scale of your operational requirements.
3. Sellbrite
Sellbrite is another multi-channel sales program that allows you to coordinate your sales across several channels. You can sync your inventory so that you spend far less time managing your sales than you did before installing the software. Unfortunately, users complain that Sellbrite can be slow and painful to use. Sellbrite offers a free 14-day trial, and packages begin at $49 per month.
4. Vendio
Vendio is another multi-channel listing tool that lets you create your listings in bulk and post them on eBay and Amazon. The easy-to-use program lets you effectively manage your inventory as well as your orders. This type of software can help you take your eBay efforts to the next level. However, Vendio only offers their services in two marketplaces: Amazon and eBay. Sadly, they don't offer any options for multi-channel retailers. Prices begin at 49.95 per month, and the site offers you a free trial period.
When you use these eBay bulk listing programs, you can turn a small revenue stream into a healthy business. The free options might look tempting, and are great for those just starting to sell on eBay, but they're very limited in what they can do. Plus, many of these tools will have a cap on the number of SKUs before requiring you to move to the next pricing tier. The good news is that most paid options offer free demos, allowing you to assess their features and interface before purchasing. Successfully creating bulk listings initially requires a significant time-investment, but when you make that commitment, you will see your sales rise - sometimes by double-digits if not more. In the end, quality listing tools are well worth their cost!
See if Jazva is the right listing tool for your business