Do you ever wonder why your ecommerce business isn't performing as well as it should? Maybe you're getting some traffic, but shoppers are just not converting. Online retail is constantly changing with the advent of new technology and shifting customer expectations.
Shopping cart abandonment is at an all-time high, costing retailers $40.2 million annually. With so much competition online, multi-channel selling has become a prerequisite to ecommerce success, but with it comes many operational challenges.
You'll need to carefully assess your ecommerce strategies to make a real difference this year. Your business depends on it.
This is especially true for mid-sized retailers who need to have the right strategies, tools and infrastructure in place in order to compete and win against bigger budgets and resources.
For starters, "The Advanced Guide to Multi-Channel eCommerce Success" will provide an instructive primer for online retailers and operation managers looking to improve sales and business efficiency.
In this whitepaper, we cover:
Creative ways to convert price-conscious shoppers
Insights on boosting search traffic and impressions
Ways to accelerate order fulfillment
How intelligent automation can result in 50% more orders processed
As an online merchant, you'll gain access to key strategies on winning more customers, maximizing your sales potential and taking your business to new heights.
Ready to accelerate your business? Download your copy today!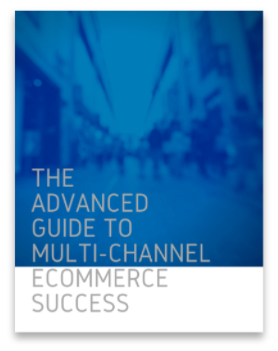 We'd also love your feedback, so feel free to leave a comment below, or email us directly and let us know which aspects of the whitepaper were particularly useful for you, or what you'd like to see in our next whitepaper.