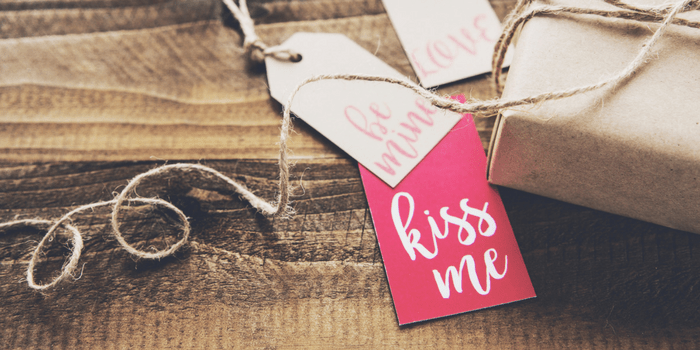 In 2016, an influential tech blogger wrote, "I never buy anything labeled 'fulfilled by Amazon' [FBA] - I don't trust it."
He was talking about a widely reported counterfeit issue with Amazon FBA merchandise at the time. As an Amazon seller, you might have already struggled with similar problems, such as Amazon becoming a lot more crowded and competitive, new difficulties in winning Buy Box placement and overall higher FBA expenses.
These challenges can result in negative customer reviews, tighter margins and even suspension from the marketplace. Isn't it time to start thinking about Amazon alternatives?
Amazon FBA fees, challenges and other pitfalls you might have overlooked
The surface appeal of Amazon FBA is easy to grasp. More than half (55%) of all online product searches start on Amazon, according to BloomReach. Plus, FBA helps connect you to the 65 million+ Amazon Prime subscribers, who spend thousands of dollars annually across the site and renew their annual memberships at a rate of over 90%. It's no wonder many Amazon FBA sellers see an initial sales bump.
However, there's more than meets the eye with Amazon FBA - and it's not all positive for the sustainability of your business:
FBA fees
Remaining profitable on Amazon is an uphill battle for many sellers. Amazon FBA fees, which frequently increase, may consume more than half the average order value. While some of these fees are obvious (like the Fulfillment Fee consolidating Order Handling, Pick & Pack, and Weight Handling), others are easier to miss.
Consider the long-term Amazon FBA storage fees, which are assessed every fifteenth of February and August. As of 2017, the rate for inventory shelved for between six months and 1 year was $11.25 per cubic foot; it's doubled for items in storage for longer than that.
Getting rid of unsold and obsolete inventory can be awkward. You might have to pay Amazon for removal or disposal at its warehouses, or roll out promotions that eat into your margins.
Returns and refunds
Let's say you've decided to do your own fulfillment instead of using Amazon's facilities. You still won't be able to escape FBA's shadow, as a recent update to Amazon returns and refunds policies showed.
The new policies subject all third-party sellers to the same rules as FBA ones - namely automatically authorized returns with printable prepaid shipping labels. Shoppers may benefit from the convenience of this shift, but it's mostly bad news for sellers.
Many of them have already reacted very strongly to the change. One of the biggest objections is to how customers can now easily bypass sellers when making returns. There's also the fear of a rise in unethical shoppers, who simply lie about the reasons for their returns and create additional costs as well as logistical headaches for sellers who handle their own fulfillment.
Warehouse and inventory management systems
Entrusting your inventory to Amazon has particular risks:
You lack direct visibility into your stock.
Items without SKU-level stickers can easily get mixed-in with other FBA sellers' merchandise.
Once co-mingled, these stickerless products can land you in hot water for someone else's scam or counterfeit issue.
There's also the issue of warehouse oversight. Many Amazon FBA orders are riddled with errors, especially as seasonal help ramps up before the winter holidays. These mistakes led to delays, damaging product reviews and diminished customer loyalty.
High competition
Amazon is the biggest name in e-commerce. With its relatively low barriers to entry for merchants, you're competing against literally millions of other sellers for site SEO and Buy Box placement. Keeping up with the competition can be expensive, which often requires paying for Amazon repricer software and other competitor intelligence tools.
Bye Everyone! (a post from Seller Central)
"It's been a wild and crazy 16 year run here, but it's time to move on. Since mid last year I have been planning my exit here and I'm happy to say I that I will be shutting down my seller accounts and leaving Amazon for good. The past few years have been challenging to say the least and the environment here is no longer conducive to small sellers and the rising FBA fees have become untenable.
'Adapt or die.' has always been the motto here, well I frankly got tired of adapting and started two new businesses within the last year which have exceeded my wildest expectations and don't rely on a dishonest "partner" like Amazon."
-an ex-Amazon seller
Read Now: Learn how to Growth Hack Your Business Through Multi-Channel Selling
What's the alternative to Amazon? Try eBay or Walmart Marketplace
Luckily, Amazon isn't the only game in town. Merchants have long had options such as eBay listings, which often offer fewer fees and more flexibility in returns policies, shipping rates, product identifiers, and listings. For fulfillment, FedEx Fulfillment can be an appealing alternative to FBA.
"Move to eBay where you are in control. On Amazon, Amazon controls you. As you can see Amazon is not set up for the small volume seller. With just a couple of problems, you self-destruct and eliminate yourself automatically. It is made that way by design. "
-A comment from a user on Amazon Seller Forums.
Walmart is also an excellent marketplace to consider. In fact, close to 40% of Jazva users are now selling on Walmart Marketplace.
Walmart reported a 63 percent quarterly increase in its e-commerce sales in Q1 2017, following major upgrades to its sites including the acquisition of Jet.com. It had 67 million SKUs in 2017, compared to just 8 million in 2016 after the Marketplace relaunch. Its main site also pulls in up to 100 million unique monthly visitors.
In August 2017, it announced a partnership with Google that will lead to Walmart products being sold via Google Express. In the future, further integration may link Walmart's online stores to the Google Home smart speaker and the related Google Assistant artificial intelligence service. An Adobe Digital Insights report revealed 39 percent year-over-year growth in the non-holiday season sales of these devices, indicating a fertile new e-commerce market.
Beyond these high-profile moves, Walmart offers other unique advantages to sellers through Walmart Marketplace:
Fewer complex fees: Unlike Amazon, Walmart does not charge for brand gating. It also applies referral fees instead of monthly and annual listing fees.
Flexible returns and refunds policies: Walmart Marketplace sellers can set their own returns policy for maximum convenience.
Streamlined order fulfillment: In 2017, Walmart began offering free 2-day shipping with a relatively low threshold and no required membership. Its acquisition of logistics startup Parcel has also enabled same-day shipping in New York City and may lead to an expansion of this service for Jet.com. Walmart's more diverse infrastructure (including its many stores) and its high company profitability compared to Amazon give it more fulfillment options than anyone else.
Less competition: While it is slightly harder to enter the Walmart Marketplace than Amazon, the higher standard means you don't have to worry as much about being undercut by inferior competitors or confused with counterfeiters.
A major platform: Walmart has quickly equaled eBay's traffic and become a credible rival to Amazon, with faster sales growth than both of them. Its extensive digital and brick-and-mortar footprints, simplified payment options (like Walmart Pay) and authority with specific customer demographics make it a dependable long-term bet.
Walmart Marketplace can be a pivotal part of your multichannel e-commerce strategy, as an alternative or complement to your Amazon stores and eBay listings. You can apply for a Seller Account and get help along the way from Jazva, a Walmart Full Service Integration Partner.
Jazva makes multi-channel selling easy by offering a single-platform solution for managing listings, syncing inventory, processing returns and viewing reports across all marketplaces. Whether you want to convert Amazon listings to eBay or need to import eBay listings to Amazon, Jazva simplifies every step of your ecommerce operations, so you can focus on growing your business.
Sync your multi-channel selling into one platform today!