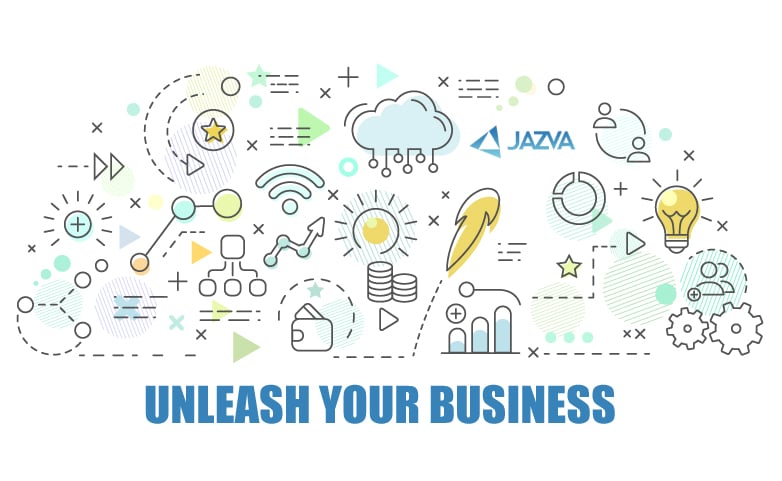 For online power sellers, multi-channel selling is an absolute necessity.
Today, customers shop on online superstores, such as Amazon, Walmart, and eBay. When they buy your product, it's in the same shopping cart as other companies' products, perhaps even a competitor's, and it's all paid for in one transaction.
To ensure your business isn't leaving money on the table, you have to work with all of these marketplaces. This used to mean a lot of extra work, and a lot more costly mistakes. Today, with a little work on the front end, these issues are things of the past.
To save time, spend less money on operations, and grow faster, you should automate the following aspects of your business:
Multi-Channel integrations
Meet your customer wherever they are. Your average customer spends a lot of time researching online before buying. They compare brands and prices, even look to trends to try to guess when product prices might be discounted, all to find the best possible deal.
It's something of a hero's journey, with the customer willingly working through puzzle after puzzle to find their hidden treasure.
And that works in your best interest. It's never been easier for the company with the best product at the best price to find customers––because they find you.
This works for you in another way, too. You may not always have the best price in every product category. You may even have a few holes here and there in your product lineup. But because of the way your customers buy, even your competitors getting a sale represents a huge opportunity for you. Today's online customer often bundles products of the same type together in a single transaction. For example, they'll spend a long time researching a laptop. Then they'll buy the best laptop at the best price, and in the same online transaction go ahead and purchase a laptop sleeve, carrying bag, and Bluetooth mouse.
Using a top-flight multichannel ecommerce automation platform will help you make the most of every opportunity, even your competitors' opportunities, to grow your company revenue. You'll meet customers whenever and wherever they go looking for your products. And you'll make the most out of every impression, every click, every search, and every relationship.
Inventory and warehouse management
Ecommerce automation platforms were invented by necessity. Before e-commerce automation, the complexity of multi-channel e-commerce created headaches and slowed growth.
Automation simplifies the complicated. Inventory gets reordered before it runs out. Orders are automatically packed and shipped to customers, without errors. Warehouses are organized more efficiently. And you always have access to the latest data, 24/7, and never just a "snapshot" from hours before.
Today's ecommerce automation tools significantly shrink the complexity of business operations. By simplifying your operations, your business can shift its focus back to superior products and customer service. This outward focus will help you grow your business. You can spend more time thinking about the big picture and less time mired in the small details.
Order-processing
Ecommerce automation platforms streamline the processing and fulfillment of orders. When one of your customers orders something online, the order is automatically retrieved from the warehouse, packed, and shipped. If necessary, returns are also a piece of cake.
In a single Amazon order, a customer might purchase two products housed in two different warehouses hundreds of miles apart. No sweat. E-commerce automation software will process the order, help find the products, and ship them to your waiting customer.
In the end, this means a happy customer. And maximizing the number of happy customers is the key to business growth.
Listings
The huge pool of customers that use platforms like Amazon, eBay, Walmart, and Jet has been an enormous boon to online businesses. Using these marketplaces, businesses save huge sums on marketing and infrastructure.
For many years, this was a time-consuming but necessary aspect of doing business online. Now, with e-commerce automation platforms, businesses can easily tap into the scale and reach of Amazon with minimal effort.
It used to be that if you wanted to update the price of a product, you'd have to do this tediously, by hand, across all of your sales channels. Creating a whole new class of products could be a nightmare.
E-commerce automation solutions make all of this simple.
You can list, price, and re-price products in bulk. This means, once your storefronts are connected, you can easily clone the your products on Amazon store to Walmart (and vice versa), doubling the exposure of your products in a single afternoon.
You can even customize the presentation of your product from channel to channel, customizing the photographs and text. This way you tailor your Amazon pages to Amazon customers, your Walmart pages to Walmart customers, and so on. These days, the more direct your targeting, the more affordable your marketing, and the greater your total sales.
Some automation platforms, such as Jazva, even offer smart re-pricing tools to automatically keep your products priced competitively.
Using listing automation, you can find streams of revenue that are already there and simply untapped. These tools collect data and help find insights to grow your business. For example, the data may show you that two of your products are often bought together. Using sales insights and listing automation, you can then easily create discounted bundles of these products across all of your sales channels.
All in all, automatic listings, data insights, and easy ability to bundle and provide coupons adds up to powerful ecommerce marketing automation. With little effort, your business will find a larger audience. It'll understand its customers, and be better at reaching out to them directly. On top of that, these tools make it easy to test everything. Test your products, test your images, test your sales language—and really refine them. All of this is crucial to tapping into the cash your business is leaving on the table.
In conclusion
Basically, automate everything you can.
There's a strong psychological argument to be made about the virtues of eliminating repetitive, mind-numbing work and replacing it with more rewarding, results-oriented work. You'll have happier, more satisfied employees—employees who focus on the big picture and don't get bogged down in meaningless details.
There's also a much simpler argument to be made for the perks of automating your business. You'll stop making errors that cost you money. You'll stop leaving free money on the table. And you'll have more time than ever to focus on your company vision, rather than losing yourself in the boring details.
If you want to hear more about what ecommerce automation software can do for your business, contact Jazva today.