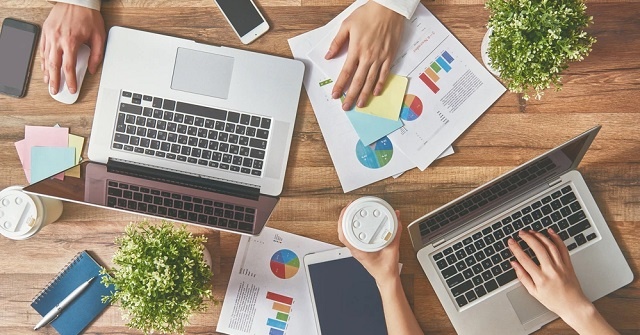 TradeGecko has been a popular online inventory and order management platform for eCommerce stores since its launch in 2013. The platform offers several features to help eCommerce stores meet their sales goals. Over the years, though, other companies have developed TradeGecko alternatives that may meet your business's needs better than the TradeGecko platform.
Before choosing a platform for your online store, make sure you learn about TradeGecko competitors. You may discover that some options offer more features for the money.
TradeGecko's Main Strengths
TradeGecko's designers knew how to build a good platform matched to the needs of eCommerce stores in 2013. Some of the software's strengths include its ability to:

Track raw materials of items in production.
Manage inventory movement.
Import and export CVS inventories.
Edit sales orders to meet customer needs.
Manage backorders and pre-orders automatically.
Partially fulfill orders when items become ready.
Synchronize out shipping and tracking details.
Scan barcodes.
Synchronize price changes.
TradeGecko's Weaknesses
At this point, business owners might think that TradeGecko sounds like the right platform for their stores. Don't forget, though, that the eCommerce industry has changed a lot since 2013. Today's eCommerce stores face more competition, and they have to exceed customer expectations.
When looking at newer platforms that are similar to TradeGecko, you will find that the older option misses some important features. TradeGecko's most concerning weaknesses include its inability to:
Synchronize multiple POS locations.
Synchronize your inventory across multiple warehouses.
Create custom rules to hold orders.
Follow pre-set fulfillment priorities to automatically route orders.
Split orders manually or automatically.
Print labels for shippers like UPS, FedEx and DHL.
Connect with third-party fulfillment tools.
Create custom tags for products.
List items in bulk.
Generate reports on the latest sales trends.
Without these features, your eCommerce business will spend more time tracking its inventory and fulfilling orders. Your store may also lose business because you can't respond to customer demands fast enough or offer the flexibility today's online shoppers expect.
Luckily, you don't have to choose TradeGecko because there are plenty of TradeGecko alternatives with the latest eCommerce features.
Alternative Software Similar to TradeGecko
When your business needs newer software that's similar to TradeGecko, explore alternatives like Orderhive, Brightpearl and Jazva. Each one has features to streamline your business processes and help attract more customers.
Orderhive vs TradeGecko
If your store ships from more than one warehouse, then you need a platform with features to help you synchronize your inventories across locations. That's one of the biggest benefits you get from Orderhive.

Orderhive features missing from TradeGecko include:

Activity tracking.
Availability management.
Barcode printing.
Categorization.
Data filtering.
Communication management.
Expense tracking.
Invoice management.
Multi-store and multi-warehouse management.
Shipping and returns management.
Orderhive also offers more integrations than TradeGecko. With TradeGecko, you can't integrate with popular payment tools like PayPal and Stripe. Orderhive makes it easy for customers to use the payment options they prefer.
TradeGecko vs Brightpearl
TradeGecko doesn't have many features to help eCommerce stores track trends and adjust to sudden changes in demand. If you TradeGecko has let you down in those areas, then you might appreciate what Brightpearl can do for your business.

One of the first things you'll notice when you start using Brightpearl is that the platform sends escalation alerts when products become popular. This feature helps you decide which items you want to stock in your warehouses. It also tells you when you should reorder so you can keep up with changes in demand.

Other Brightpearl features that TradeGecko doesn't give you include:

Balance sheets.
Batch processing.
Collaboration tools.
Customer segmentation.
Financial management.
Income statements.
Invoice management and processing.
Real-time updates.
Status tracking.
Unfortunately, Brightpearl doesn't include HTTPS for all pages and it doesn't encrypt all of your data. If you're concerned about security, then you might want to explore options other than Brightpearl. Still, the platform offers more features than TradeGecko.
Jazva vs TradeGecko
Jazva has been around since 2010, but the company continually updates its platform to keep up with changes in the eCommerce industry. The combination of experience and new features makes it an excellent choice for eCommerce professionals who feel let down by TradeGecko.

Some of the most noteworthy features that come with Jazva include:

Automated price projections and adjustments.
Sales projections.
Inventory management across multiple warehouses and countries.
An intuitive activity dashboard.
Financial management.
Real-time updates.
Vendor management.
Jazva also has the ability to integrate with several third-party tools, including BigCommerce. TradeGecko doesn't integrate with BigCommerce, which can make it difficult for online stores to beat their competitors.


When it comes to security, Jazva is one of the few eCommerce platforms that matches TradeGecko's policies. Jazva gives you HTTPS for all of your pages and encrypts all of your sensitive data, even when you haven't access it in months.
Final Thoughts
The platform you choose for your eCommerce store will depend on numerous factors. There isn't one perfect option for every company. You don't, however, have to choose TradeGecko just because it has a large following. After learning about alternatives to TradeGecko, you will likely discover that another platform matches your company's needs better.
Start Selling More with Our eCommerce Software