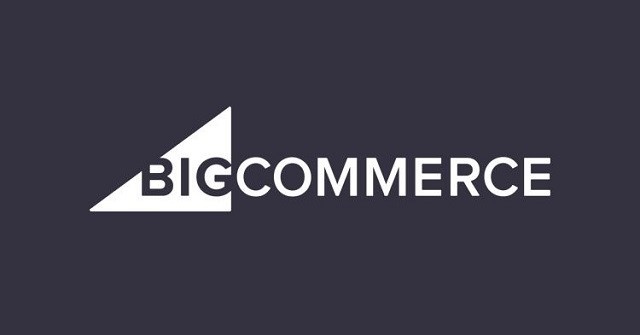 A warehouse management system (WMS) is a software solution that streamlines warehouse operations, inventory management, order fulfillment and reduces order cycle time. The way it does that is by tracking every unit down to the smallest level of detail, providing a high accuracy as far as inventory and orders go. It becomes a crucial part of the supply chain because the software controls the movement of the merchandise, the storage and the shipping.
This article will explain more about how useful WMS systems are and how the BigCommerce integration with a WMS works.
The Importance of WMS
WMS systems make inventory management a much faster, accurate and more efficient process. The organization and tracking of shipments are also facilitated by WMS solutions. The automation and real-time tracking increase the preciseness of operations.
Productivity within the warehouse department increases when using such a software, as well as eliminating errors and reducing customer complaints. WMS is also a method to cut down on expenses when it comes to manpower, the system can handle a lot of functionalities at the same time, while being completely automated.
These systems also help with inventory planning and cost management. Another useful feature of WMS is that it can manage multiple warehouses simultaneously.
All in all, WMS systems are a great way to improve your operations, logistics and inventory management.
How BigCommerce Inventory Integration Can Help Your Business
BigCommerce merchants see a growth, roughly around 28% per year and that's not bad at all. However, there are ways of how you can do even better. Facilitating your operations and reducing manual work definitely benefit you and your employees.

The BigCommerce inventory integration offers you advanced stocks features, full visibility of inventory levels in real-time all across your channels, automates order processes, improves store efficiency, keeps track of your products using smart locations, allows a better quality control over picking and shipping and last but not least, powerful reporting.

Let's take a closer look into the benefits of the BigCommerce integration:

Inventory management accuracy - real-time inventory sync keeps everything together - quantities, stock status, location and so on. There isn't room for errors in this department.
Reduced expenses - WMS determines the most efficient use of space and labor, streamlining picking and putting-away efforts.
High security - when handling transactions, employees have to use their individual user accounts, which eliminates a lot of risks and increases accountability.
Reporting - WMS helps you get a better insight into demand planning.
Transparency - having access to on-hand inventory data reduces the excess inventory and provides more accurate information to customers in a timely manner.
Better business relations - more accurate orders, reduced delivery lead times and an optimized supply and demand chain create stronger and more reliable business engagements.
Real-time visibility
Dealing with a lot of paperwork and manual work in warehouses departments causes a lot of errors and issues with inventory management, orders and their fulfillment. This usually leads to upset customers and complaints. This is why WMS systems are so powerful, all of these risks are eliminated straightaway.
BigCommerce integration with WMS simplifies a lot the way warehouses deal with certain operations. Not only does it save considerable time, but it also keeps a real-time record and visibility over the inventory, its locations, orders and shipping. Barcode scanning ensures that the right item was shipped at the correct location in a timely fashion.
Automation
WMS solutions are designed for people-driven processes. In time, WMS systems developed so they can make employees more efficient and eliminate risks and potential errors.
As sales volumes increase in a company, fulfilling orders and having a better control over inventory management processes can easily turn into a problem if not handled properly. WMS solutions streamline the process of storing, picking, sorting and shipping the merchandise. Organizations can customize their workflow and picking logic, they can use key performance indicators to observe workers' performance and use reports coming from WMS systems to help them predict future demands.
Scalability
Each company has different WMS needs, based on the inventory and business models. A system that is scalable offers a custom fit that will provide the right mix of picking, packing and inventory control. Shrinkage is usually the main concern for organizations and along with it come other complications such as the incapacity to spot products in the warehouse. As a result, operational efficiency decreases.
At the opposite pole, we have growth that might raise some concerns. Employees get overwhelmed when things get too busy and orders pile up. Your WMS system must be able to adapt to your business needs and workflows.
Syncing and reporting
Inventory synchronization or reconciliation refers to analyzing the discrepancies between the systems, such as affected SKUs. Damaged inventory data going through WMS systems and enterprise resource planning software (ERP) can be the source of a lot of problems. The wrong quantities shown in the ERP might lead to demands that the WMS cannot fulfill. It is mandatory that all systems should communicate properly and exchange information at least once a day, to avoid possible issues and problems. The warehouse manager should run reports to be able to check the validity of information.
Integrating Jazva & BigCommerce
If you are looking for a smart way to keep control over your inventory and warehouse operations, Jazva and BigCommerce integration can really do the heavy lifting for you!
Jazva is an all-in-one eCommerce platform that allows you to sync your inventory management for BigCommerce, other stores and warehouses too. It offers on-going stock levels channels sync and smart order management, including order routes to the right fulfillment center. Our efficient inventory control tool can save you money and time by optimizing your processes and ensuring a better workflow.
If you want to make your work easier, contact our experts and they will assess your needs and come up with a solid strategy of how you can improve your business!
See how multi-channel automation can help you sell efficiently across multiple channels