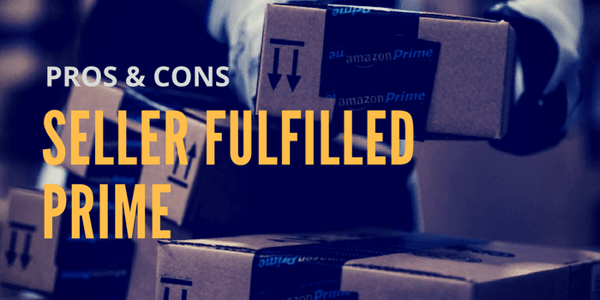 With Amazon Prime setting the standard for convenience for buyers and higher sales for sellers, more and more sellers are signing up to join Amazon's Seller Fulfilled Prime program. While there are many benefits to Prime-badging your products, maintaining a 2-day shipping order fulfillment can be costly without the right systems in place. But what does prime actually mean on Amazon?
How Does Amazon Prime Work & its Benefits
The SFP program lets you list products as eligible for Prime 2-day free shipping. For consumers, the Prime branding promises fast fulfillment, convenience and other perks, while sellers can enjoy higher sales velocity and better control.
Access to Bigger Spenders
Amazon has at least 60 million Prime subscribers. In fact, more than 70% of upper-income households subscribe to Prime. Subscribers are particularly loyal and spend more than non-members. Wanting to make the most out of their subscription, Prime members spend an average of $1,200 annually versus $700 of those without it.
Avoid High FBA Fees for Storage & Handling
By handling their own inventory and fulfillment, sellers in the SFP program can enjoy the same Buy Box privileges as FBA sellers have without paying for FBA fees. With FBA prices doubling this holiday season, SFP sellers can reduce costs by keeping storage and fulfillment in-house if they already maintain a warehouse operation.
Complete Inventory Control
With SFP, you won't have to split up your inventory with Amazon. All your inventory will be kept in-house, available for sale, as long as you can handle Prime fulfillment standards. Maintaining your own inventory can be advantageous when sales are unpredictable, such as during Prime Day or the holiday season. You wouldn't have to worry about your FBA stock running out.
Better Returns Control
SFP offers easier returns processing and greater transparency than FBA. Sellers who use FBA are likely to receive a box of returned products from Amazon, sometimes making it difficult to tell which item is tied to which product return, opening them up to customer fraud. By using SFP, you can directly process returns on Prime purchases, making it easier to track and identify product returns.

How to Be Eligible for Amazon Seller Fulfilled Prime (SFP)
While the SFP program is no longer by invite only, Amazon still places many restrictions to protect its Prime branding. Only sellers with high performance metrics and consistent fulfillment capabilities will be able to enroll in the program and be Amazon Prime eligible. Before enrolling, sellers must complete a trial period to prove they meet Prime fulfillment standards and customer satisfaction requirements.
To qualify for Seller Fulfilled Prime, sellers must meet the following criteria:
You must have an active Professional Selling Plan account and be in good standing.
You must be enrolled in Premium Shipping (Same-Day Delivery, Two-Day Shipping, or both).
You must have fulfilled at least 30 Premium Shipping orders over the last 30 days.
You must use at least one of the approved Buy Shipping service carriers to pick up at the seller's location at or after 4:00 pm local time.
On top of these, sellers must meet or exceed Prime's performance metrics. These include:
On-time shipment rate of at least 99% on Prime trial orders
Use of Buy Shipping Services for at least 95% of trial orders
Cancellation Rate of less than 1% on trial orders.
Costs and Disadvantages of SFP
While SFP offers many benefits for the seller, there are a few drawbacks you need to know.
Investing in Your Own Warehouse Operations
Managing inventory in-house requires investing in a decent facility for storage and fulfillment operations. It also involves hiring and training your own warehouse staff, as well as underwriting costs.
Issuing Quick Refunds
Prime orders require sellers to issue refunds within 2 business days from the moment a returned item reaches your warehouse. Non-Prime orders allow for 5 business days.
Strict Amazon Requirements
Amazon is strongly protective over Prime branding, and they will strictly monitor any order that has the Prime badge. Should your fulfillment performance fall below their metrics, they will quickly remove the badge from your products.


Achieving Prime Excellence with Jazva's SFP Integration
Amazon estimates that sellers joining SFP will see a 30 to 40% jump in sales. But to manage SFP orders successfully, you'll need a robust, agile and unified system that handles every step of ecommerce, including listings, inventory, vendors, warehouses, shipping, accounting and reporting.
Jazva has partnered with Amazon to provide online retailers a better way to streamline orders with their backend operations. As an approved SFP shipping integrator, Jazva offers SFP sellers a holistic approach to achieving long-term ecommerce success.
Ready to take your Amazon business to the next level? Get your free demo!