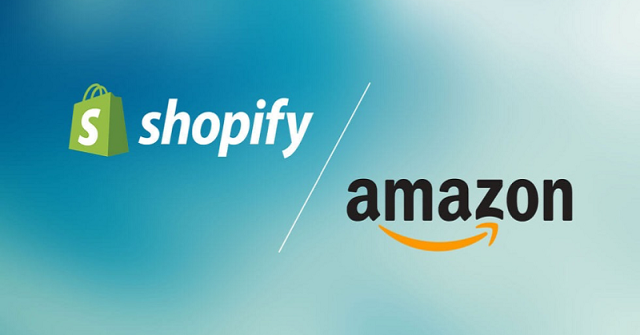 Amazon and Shopify - what a successful combination this can be for your business! In the ecommerce world, brand exposure and multi-channel selling are key strategies that promote your products and increase your sales. If you haven't considered it yet or you're not sure what the best practices are on how to sync Amazon and Shopify selling platforms, then keep on reading. Today, we'll discuss the how, where and why you should look more into integrating your Shopify webstore with Amazon.
Benefits of Integrating Amazon with Shopify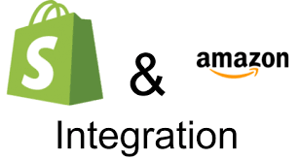 The famous Amazon marketing strategy, RACE, which stands for Reach, Act, Convert and Engage, has helped millions of sellers to develop their businesses and grow their sales. The integration between Amazon and Shopify is easy to achieve and brings a long list of benefits to the table, but here are the most important ones:
Promoting your products on a popular channel such as Amazon can definitely raise your brand visibility and attract more shoppers. Amazon's Brand Registry is useful to make sure your brand is protected and improved at all times. Therefore, importing your inventory from Shopify to Amazon and keeping it in sync, can be a real competitive advantage for your store.
Reports and notifications
You can generate various detailed reports from your Shopify selling platform dashboard that include data coming over from your Amazon channel, such as sales reports, customer data reports, product information and statistics, inventory status and many more. Also, you can receive notifications directly into Shopify from your Amazon orders.
Handling and managing your inventory on both your store and secondary selling channel is painless and easy. You spend considerably less time adding products and variants and reducing a lot of manual work through the automatic processes of synchronizing them, monitoring them and updating them. Another great feature is that you can manually select the quantity of products you would like to display on Amazon and you can select special prices for them as well.
Once integrated, Amazon orders will automatically sync with your Shopify orders, and you can check all your orders under one dashboard or by viewing the Orders page in your Shopify admin panel. They are displayed under your listings and are marked as Amazon. You have the option to fulfill the order, thus marking it as such on Amazon too. Order management allows you to fulfill, process and refund the orders coming over from your secondary selling channel.
The Listings page from your Shopify admin area allows you to submit products on Amazon and publish them. You have the opportunity to add a desired quantity for each product variant and you can use inventory tracking settings to sync your product inventory on Amazon. The inventory syncs automatically with your admin settings, but you can also choose to allow customers to buy products that are out of stock.
Take your products where the shoppers are! A new study by Millward Brown Digital shows impressive conversion rates for Amazon sellers that speak for themselves. Prime members have a 74% conversion rate and the statistic for online retailers is not bad either, going as high as 13%, compared to the usual 3.32% that webstore owners see.
Want to expand your business on the top sales channels? Download our latest ebook today
Connecting Your Shopify Webstore to Amazon
1. Check your store requirements
The main criteria of selling on Amazon are the following:

Use USD or CAD as currency for prices;
Have products that fit into a supported category;
You can't use Fulfillment by Amazon for shipping.

2. Create an Amazon account
For a low amount per month ($39.99) plus a referral fee based on your selected category, Amazon's Professional Seller account can get your products on one of the most visited websites in the world.

3. Get category approval
Once your Professional Seller account is all set up, you need to check the categories that fit your products and if necessary, apply for approval. Here are the approved categories by Amazon:

Clothing, Shoes and Jewelry;
Arts, Crafts and Sewing;
Home and Kitchen;
Patio, Lawn and Garden;
Sport and Outdoors;
Health and Household;
Toys and Games;
Beauty;
Electronics.

4. Add Amazon to your sales channels in Shopify
In the admin area of your Shopify store, go to the Sales Channels page. Follow these steps:

Click the + button next to Sales Channels
Click Learn More from the Amazon by Shopify area
Click Add Channel to confirm
Click Connect to Amazon

5. Buy UPCs for your products
In order to avoid receiving error messages from your listings, you need to make sure you use a product identifier when you create a new product page. The most common identifier is UPC (Universal Product Code). If you are reselling products, you need to purchase the UPCs from GS1 US®, which is the only legitimate producer of Amazon UPCs. This ensures that your listing will stay on the website. If you have an Amazon registered brand, you don't need to buy a UPC.

6. Create listings
The Shopify admin panel is easy to use when it comes to creating new listings for Amazon. You can also add listings from Amazon to your Shopify store. Whichever way it's easier for you, you have the possibility to add products and sync them with your other selling channel.
7. Set up your inventory tracking policy
According to your business needs, both Amazon and Shopify allow you to track inventory, sync products and set specific quantities and rules for your items. All of these features are easy to configure and start selling in no time!
Setting up the integration and moving product data from Shopify to Amazon is quick, effortless and it does not include any burdensome tasks. The benefits of this integration, on the other hand, are almost unlimited. Amazon is currently working on providing new and improved features to retailers so they can develop their online selling experience even more. This can have a huge impact on your website's results and onyour income. Take advantage of one of the easiest way to promote your products online and attract more buyers!
Optimizing Beyond Amazon and Shopify
Connecting your Shopify store to Amazon is only the first step of multi-channel growth hacking. You'll still need to optimize inventory control, warehousing, fulfillment, cross-listing, repricing, and shipping. What's more, you'll also need to grow sales on multiple channels beyond Amazon and eBay.
Although Shopify is a powerful selling platform, it cannot manage high-volume inventory for multi-channel retailers and wholesellers. Even importing Shopify products to Amazon through the platform can lead to certain issues with sync and real-time visibility. Not to mention pulling the slaes data and viewing your entire operation's performance.
Enter Jazva, an all-in-one ecommerce management platform designed for multi-channel sellers. Designed for B2C and B2B merchants, Jazva lets you connect all your sales channels into a single interface, allowing you to list across multiple marketplaces, consolidate orders, track inventory, automate warehousing and shipping processes, and track accounting data - all through one platform.
See our Jazva and Shopify Integration today