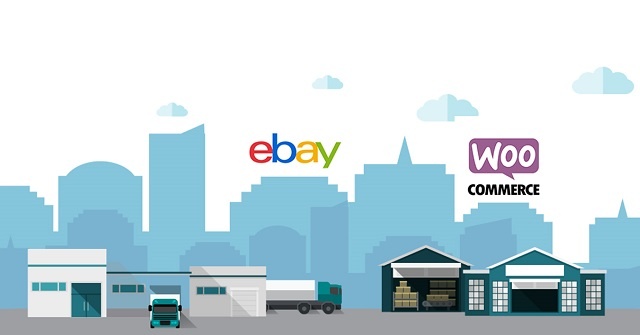 eBay, the world's ninth largest internet company by revenue, is an extremely popular eСommerce platform that brings together buyers and sellers from around the world. Amongst its services we can mention one-step global shipping, built-in buyer and seller protection, secure payment methods that supports multiple currencies, diverse inventories, money back guarantee. It also allows its participants to donate a portion of their transactions to charity organizations.
According to Statista, eBay registered a net revenue of 9.6 billion dollars in 2017, it has more than 175 million active buyers and around 1 billion products are available on the platform.
More and more businesses are becoming active on eBay to increase their chances of having more sales and grow their income.
In this article, we will tackle tips and tricks on how you can successfully integrate your listings and orders from eBay into WooCommerce based websites.
The world of eCommerce is becoming tougher and tougher, considering the competition is fierce and everyone is trying to come up with great deals to attract more customers. Getting to the buyers and draw their attention to your products is not always easy, but there are proven effective ways to do that. Integrating a web store with a global trading platform can raise some concerns and some challenges, so let's look at some solutions that can help you become more visible online.
Why You Might Want to Integrate WooCommerce Site with eBay Listings
eBay integration can bring plenty of benefits to your business. You are able to find new customers, expand your business worldwide, you can save up a lot of time when dealing with export settings, it brings remarkable SEO benefits to your store and it ensures a safe transactions environment.
3 Methods of Importing from eBay to WooCommerce
Multi-channel selling can require a lot of work if done the traditional way. Luckily there are plenty of software plugins and integrations tools that can reduce your workload and let you manage all orders from one place. Here are the top 3 most common and efficient solutions to integrate your eBay orders with WooCommerce:
WP Lab
There are two plugins available for eBay: WP-Lister Lite and WP-Lister Pro.
The first allows you to connect your Woo store with your eBay account, create unlimited items, add variations to your products and it supports multiple languages.
WP-Lister Pro gives you the chance to sync the product inventory between your store and your eBay account, your orders as well, you can upload product images to eBay, import products from eBay and split the product variations.
Veeqo
With Veeqo you can easily handle local and international orders from your Woo website, it is a cloud-based system that allows order synchronization every 10 minutes, it offers the feature of having a tracking number, you can print packaging slips, lists and labels in bulk amount. It also supports charts and reports, so you can use this data to assess the way your business is performing.
eBay Sync
eBay Sync is a plugin developed by eBay to help you integrate your WooCommerce website with your eBay store. You can manage your inventory in one place, you can import all your product details (images, attributes, descriptions) and sync your orders.
Adding Your eBay Listings to the WordPress Site
Each plugin requires particular steps of how you can add your listings on your Woo website. Let's look at eBay Sync as an example:
1. Install the plugin – download it from the WooCommerce website, go to Plugins in the dashboard, click Add New – Upload Plugin – Choose File – Install Now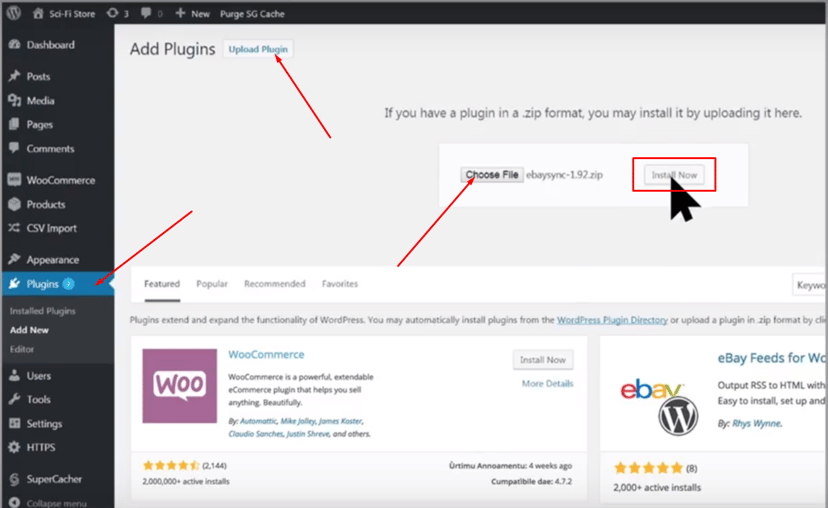 Next, you should see the "Plugin installed successfully" message. Click Activate Plugin. Once you do that, you should be able to see eBay Sync in your dashboard menu. If you click on it, you need to agree to the terms and conditions. Next, you need to click Connect to your eBay account.
2. Set up your store – add all the necessary details such as your logo and business description
3. Create your shipping and returns rules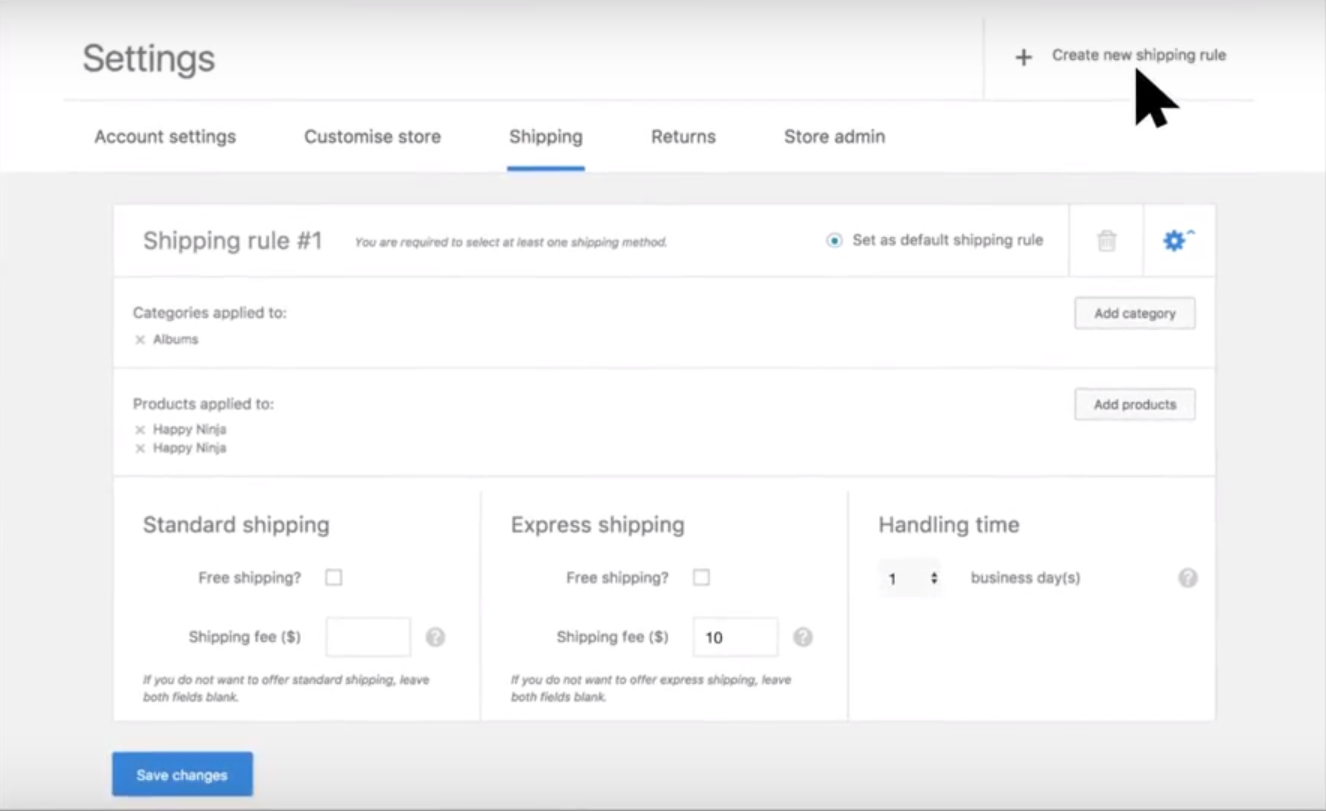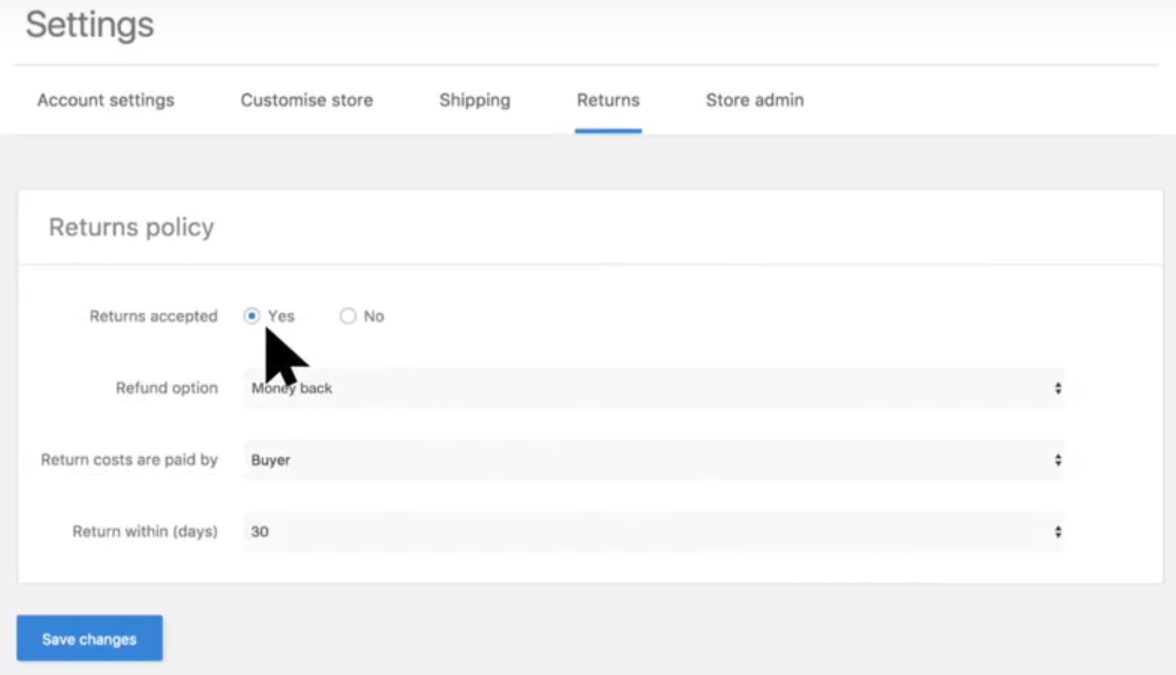 4. Map your categories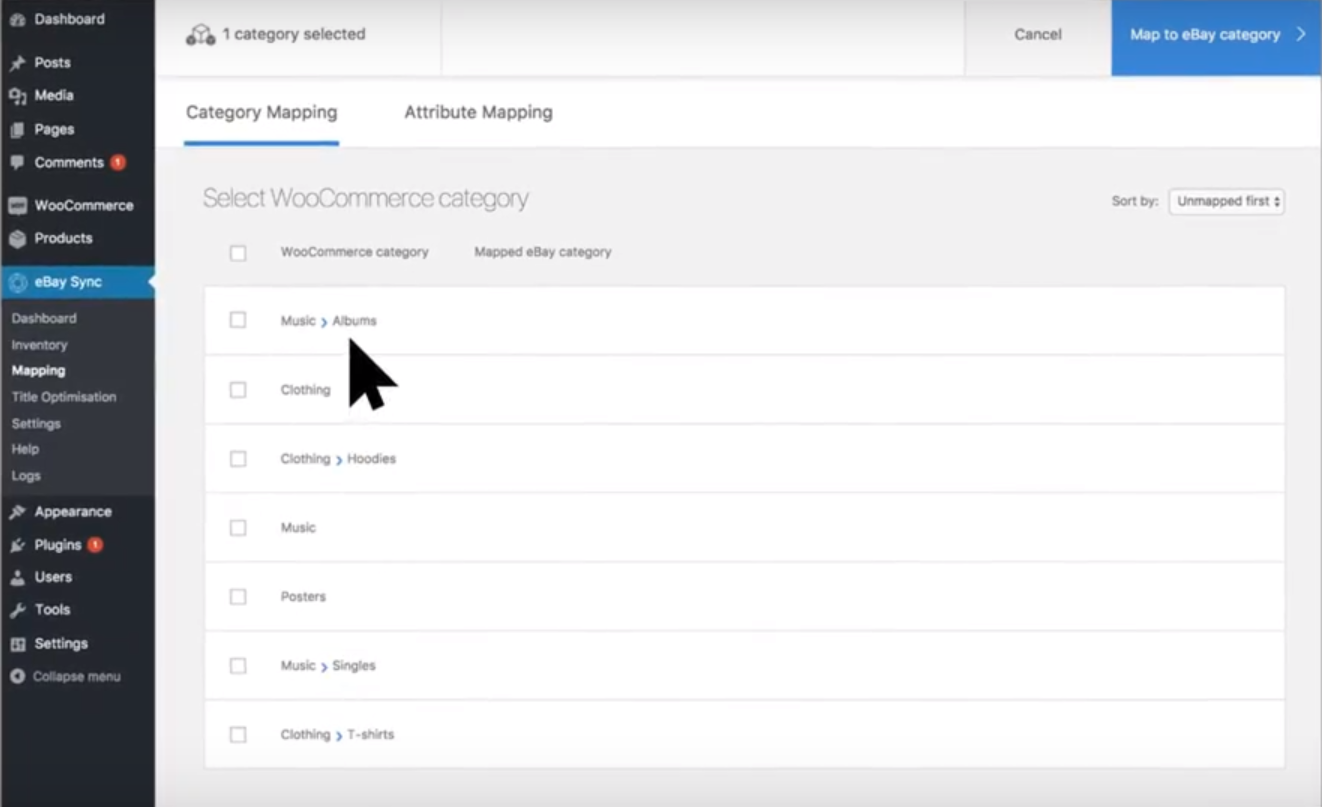 Once you take this step, you just need to click Sync to eBay button.

This is the basic process of how to set up the connection between your store and eBay. There are many other aspects you should consider and look into such as managing your products with all the details (SKU, name, description, stock, images), setting up products synchronization with eBay condition and specification and configure the default payment and shipping details. WooCommerce plugins also support multiple eBay accounts.
Mapping your orders is also easy to do. You can import orders from eBay to WooCommerce by clicking on Import orders from eBay and then Create imported orders.

You can also export orders from WooCommerce to eBay from the dashboard: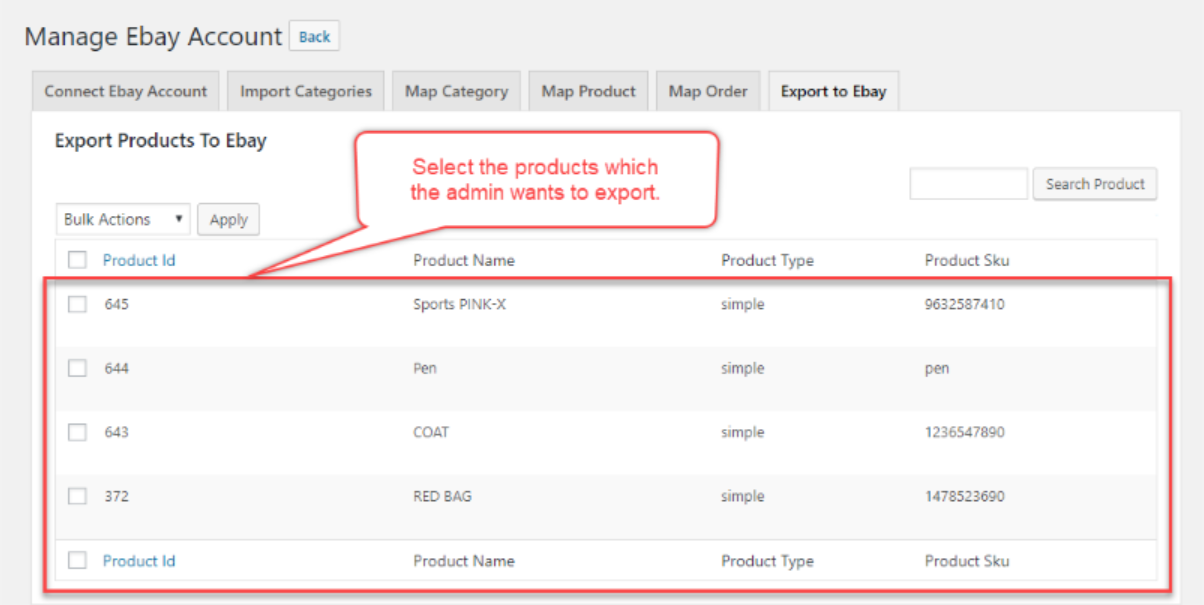 Plugins have different functionalities and features, you need to research and check out their demos before making an informed decision. The only certainty you can have prior to this step is that your business will definitely benefit from such an integration.
The more you expose your brand online and the more products you list on global trading platforms, the more chances you have to grow your sales and your revenue. Before taking the necessary steps to become a multi-channel seller, think of ways to streamline your operations and to easily manage your orders and listings.
The best way to do that is to choose a plugin that suits your business needs and your operational processes.
Make selling on eBay easy with Jazva's unified eCommerce platform