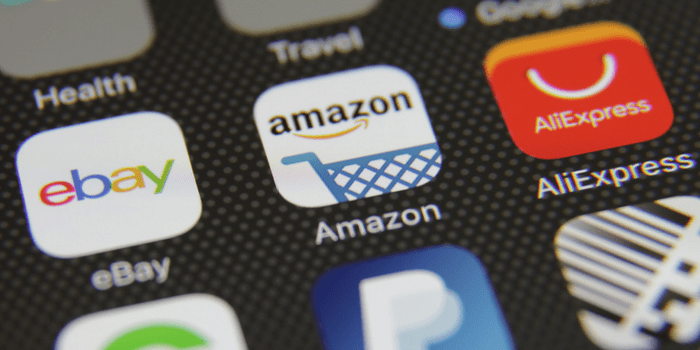 For most people, eBay was their first shot at ecommerce, given the ease of buying and selling. Amazon, on the other hand, has become the largest marketplace in the U.S., attracting over 85 million customers each month.
These days, however, more online sellers need to go multi-channel in order to expand their audience, and ultimately, sales. But as an already-established eBay seller, how do you go about selling on new channels, specifically on Amazon, without the burden of starting all over and manually listing everything?
Surely, manually uploading every variation and product content on Amazon is not a very attractive idea. This would involve a lot of copy-pasting, working with complex spreadsheets, and whenever supplier costs change, you will need to update listings on both marketplaces manually. There's got to be an easier way to copy eBay listings to Amazon.
Here are just a few challenges involved when importing your listings from eBay to Amazon:
Incompatible Categories
One of the biggest problems that sellers face when trying to import their existing eBay listings to Amazon is the incompatibility between categories. To give you the scope of this problem, Amazon has roughly about 50,000, while eBay has less than 20,000 categories.
So, if you are looking to simply do "copy & paste" from eBay to Amazon, soon you will still need to search the most suitable category available. Both Amazon and eBay can have complex category trees, and often they are not a 1:1 match. So in most cases, exporting products will require tagging every product.
Different Rules & Regulations
If you are selling on eBay, then you know that the store allows you to design a product page. This is not the case with Amazon, which uses a catalog page. This means that if the same product already exists on any Amazon website, the product page is fixed and you have no ability to redesign it. Creating a new page for the existing products is prohibited.
So, Amazon has a number of strict rules regarding fitting a new product to an existing product page. And violation of these rules can result in account suspension.
Cross-Marketplace Synchronization
When operating on Amazon and eBay simultaneously, it is crucial to keep the stores synchronized. If inventory or prices are not synchronized, the retailer can face a situation when the last product was bought on eBay, but another customer tried to purchase it on Amazon. The seller would have to cancel the Amazon order and risk getting a negative feedback, just because he or she didn't have any time to close the listing at the second store.
Syncing stores provides other benefits, such as the ability to manage a higher number of products, and having the visibility to know which item performs better on which marketplace. It saves time as well and reduces the possibility of wrong data entry and general human error.
Jazva's eBay to Amazon Listing Software
Seems like it's hard to hit it all in one shot, right? It's true, as you have probably guessed: there is no "one button" solution to importing eBay listings to Amazon. However, there is a solution that enables you to simplify and accelerate the entire process and avoid pitfalls of manually managing your listings on both channels.
As a leading inventory management software, Jazva has a number of advanced features that will allow your business to go multi-channel quickly. First thing on the list that will help you speed up the process of importing listings is a powerful bulk editor.
Jazva's bulk listing editor allows you to update as many products as you like in just one go. That includes changes in categories. You don't have to go through the endless process of categorizing some individual product. Jazva allows you to do all of that in a matter of minutes, and categories will be saved for future use.



Another important feature is the ability to import all your products from eBay - down to every single item variation. This significantly reduces the time required to copy over any product content from eBay when listing on Amazon or any other channel. All your products can be managed from one place - Jazva - and pushed to Amazon accordingly.

Syncing inventory across channels is of paramount importance and we got it covered. The good news – you don't have to do anything, the entire process is already fully automated. You only need to manage your inventory in a single Jazva interface, and software does all the updates on its own across

all of your channels, not only Amazon and eBay. You can easily customize rules and parameters for each channel if you require differences in a product's properties for various marketplaces. And with our feature called shadow listings, you can assign multiple product profiles to just one SKU (stock keeping unit), which gives you the flexibility to manage and customize multiple eBay and Amazon stores without losing synchronization and accuracy.

Our inventory management solution will upload your every listing in accordance with rules and regulations of each marketplace, saving you time and headache of making sure that you somehow don't violate one of the countless rules written in the T&C section.
You can request your free demo of Jazva right now and try out the most advanced all-round ecommerce management platform available on the market. The feature-rich software that we provide includes all the essential functionality required to run a successful multi-channel retail operation from the convenience of a single interface. Your business will get a full 360 view of the operation, modern BI (Business Intelligence) and reporting tools as well as an in-built accounting system to see all real-time financial data.


See how Jazva can seamlessly import all your products from eBay to Amazon