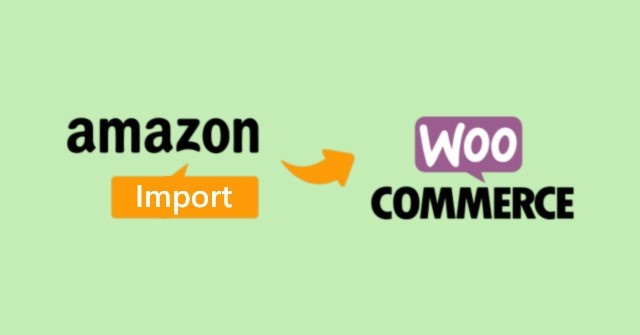 For most sellers, marketplaces are their primary sales channel. After all, more than half of shoppers now start their product search on Amazon rather than search engines. This however only works if your shoppers have an intent to purchase.
A website such as one built on WordPress can be used to target top of funnel users by solving your customers' problems. A website gives you opportunities to engage with your audience, improve your brand's image, and explain how people will benefit from the products you sell.
If you've already devoted a lot of time to listing your products on Amazon, though, you may balk at the idea of adding yet another channel.
Luckily, you don't have to start over from scratch. Instead, you can import Amazon products into WooCommerce, one of the most popular eCommerce plugins for WordPress sites.
Why Integrate WooCommerce and Amazon?
A WooCommerce-powered website can help your company grow by attracting a wider audience and converting more people into buyers. Not only do you reach users through content, but you close them through a convenient and secure shopping cart.

Unfortunately, managing both a marketplace and a website can be time-consuming and challenging. Keeping your products updated on both channels can take up a lot of resources.

Considering how competitive Amazon is, you need to act fast, reprice and adjust stock accordingly. This is why an Amazon-WooCommerce integration is key.

Once you integrate both channels, you can reap the following benefits:

Reach a larger audience, targeting users in both awareness and consideration stages of the buyer's journey.
Save time and resources on updating listings and inventory on both channels.
Consolidate orders from both channels for faster batched shipping and returns processing.
Create an opportunity to teach buyers about your other products.
Increase the likeliness that search engines and comparison site engines will find your products for sale.
How to Integrate Your Amazon Products With WooCommerce
If you had to manually update your Amazon and WooCommerce listings separately, you may want to invest in an automated integration solution. With an Amazon-to-WooCommerce importer like Jazva, you don't have to do much work. The integration software handles most of the steps for you.
The specific approach that you take, however, depends on the level of automation you need and how you want to sell products online.
Approach 1: Just an Extra Way to Earn Money Through an Amazon-WooCommerce Integration
WooCommerce provides companies not just with a convenient shopping cart, but also an efficient way to reach their target audience through content. In fact, research shows that companies with blogs get 55 percent more website visitors and generate 88 percent more leads than companies that don't have blogs.

Acknowledging this opportunity, Amazon offers sellers a way to earn extra money through blogging. The process is fairly simple. You just:

Write blog posts that will attract traffic from your target audience.
Use your affiliate ID to add links to your posts.
Earn up to 10 percent when people click your affiliate links and purchase items on Amazon.
The Affiliate Program is great for people who want to earn small amounts of money from their blogs, even if they don't sell a lot of items through their WooCommerce website.
But if you have higher ambitions and want to generate more income, then you will need to follow a different plan that syncs your Amazon and WooCommerce accounts. Here it is.
Approach 2: Sync Amazon and WooCommerce Using Free Product Import Tools
Once you're ready to connect all of your Amazon inventory into WooCommerce, you need a tool that will sync your listings, sales, shipping, and other factors.

You can find a few free tools to sync Amazon and WooCommerce. Some of the most popular free integration tools include:

WP Lab's Lite Version
Wzone Lite Version
WooCommerce Stock Manager
Not surprisingly, some of these free integration tools work better than others. WooCommerce Stock Manager, for instance, is very useful for small companies without many products. Wzone Lite Version, however, is so full of bugs that most people can't even get it to work.
This is the risk of using free integration tools to manage your business. Is the cost worth the risk?
Approach 3: Import All of Your Amazon Products to WooCommerce Through Jazva
Take the stress out of importing from Amazon to WooCommerce by using Jazva as your automation solution. Jazva has the ability to automatically import all of your SKUs from Amazon and WooCommerce.

With Jazva as your main house of products, you can publish listings easily across multiple channels.

Jazva's integration tool also gives WooCommerce users benefits like:

Real-time inventory tracking.
Smart order management so you can oversee your orders and returns.
Listing control automatically synchronizes Amazon to WooCommerce so you can sell more products without spending a lot of time in front of your computer.
Selling products online always requires effort. With the right product import and integration tool, though, you can grow your audience, convert more traffic into buyers, and take advantage of the latest sales tools without importing items manually.
Start Selling More with Our eCommerce Software