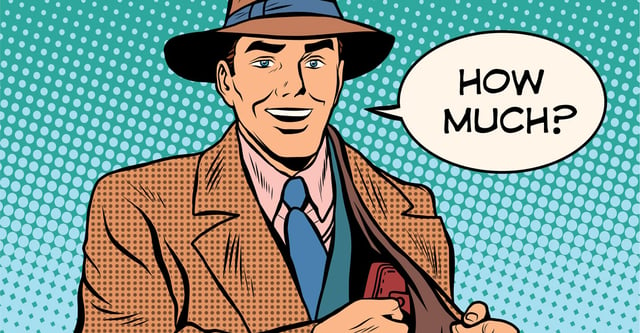 Since an eCommerce platform is central to all the operations associated with running the business, the platform you choose can make or break your business.
When it comes to automating your online retail operations, eCommerce solution cost is bound to be one of the key deciding factors.
But, there's more to the actual dollar amount that one ends up spending: it's about the value associated with that price. When we say "value", we're talking about the extent to which the platform is able to help you meet your goals, expand customer reach and scale growth efficiently.
A value-based platform isn't just about a number of features or capabilities: instead, it is about how closely it aligns with the needs of your business. Value-based eCommerce management solutions are setup to provide value for every dollar spent on them and don't unnecessarily nickel and dime you on features that don't contribute to your business's immediate goals.
With that in mind, let's look at the three primary types of pricing models:
Free or freemium
Fixed-price
Custom pricing
1. Free Software
These platforms - which include Open Source platforms - while free, are set to do a few basic functions of eCommerce on a single channel - the business website. This includes sales, payments and transactions, and shipping.
Businesses that are just starting out usually opt for these solutions. However, as the company begins to scale in customer reach and revenue, they will need to start integrating separate systems to handle their growing list of responsibilities such as CRM, inventory management, order fulfillment, and more. This results in a disparate system known as a "siloed system", where each operation is handled by a separate platform, making it difficult to scale efficiently:
Lack of real-time insights and data, since each system may operate on its own individual databases and information sets without syncing
Hidden integration costs and complexity, which expends a lot of resources into managing all these tools together, as well as maintaining them
Hosting and migration costs, since these platforms do not come with their own hosting; sellers need to find shared or dedicated servers to host their websites.
2. Fixed Price, Limited Features
Fixed-price solutions, which cost anywhere from $99–$499 a month, will provide a more valuable service to growing sellers. These SaaS (Software as Service) companies normally provide a mix of inventory management, CRM, order management, shipping or accounting. Each software will specialize in a few of these features.
These solutions are ideal for small to medium businesses that need more automation in their daily operations. The problem with these solutions, however, is that you will need 2 or 3 of these services working together once you hit a high volume of orders or when you expand into new marketplaces and sales channels. Juggling multiple software is not sustainable for growth.
The price may place a limitation on these tools down the road, when the company needs features that are beyond the platform's capabilities. A lot of these piecemeal solutions will not have out-of-the-box functionalities like:
Multi-channel listing capabilities
Third-party logistics handling
Inventory tracking for Amazon FBA and MCF
Customizable reports
Purchase order management
The lack of these features will eventually necessitate the integration with third-party systems or migrating to a new system entirely. Migrating a long-running eCommerce business from one platform to another is no easy task, however.
3. All-In-One Integrated Platform
High-volume multi-channel sellers will need to start looking for "all-in-one" enterprise class solutions, which typically involve a monthly fee and a one-time setup fee. Because of the nature of integrations, monthly costs can range anywhere from $300 to $1500, and companies will charge more depending on average daily orders.
The benefits of an all-in-one eCommerce platform typically comprise different combinations of online operational functions. This is an integrated package that is aimed at SMB customers who do not want to purchase several different point systems to fully handle, for example: catalog management, channel management, order management, multi-channel inventory management.
52% of sellers believe that a unified e-commerce software will reduce the cost of inventory management and labor, so instead of hiring more employees, the software is actually cheaper.
The more "complete" a software, the more expensive. Certain ERPs actually cost $10k or more, because of the number of orders, SKUs and sales channels.
Whether that cost makes sense or not really depends on the size of your business and the level of automation and features you need to support your daily operations.
All-in-One Integrated Platform Features and Capabilities
Features of all-in-one eCommerce solutions tend to stress ease of use. The category may actually be a bit misleading when it comes to a feature set since not all of the products in this category include all of these capabilities.
However, they (usually) all share the sentiment that online merchants at SMBs will be able to cover the majority of their eCommerce needs with this one solution. Common features of all-in-one eCommerce, like Jazva, also include:
Core basics:
Product kitting
Inventory
Integrated shipping
Returns (RMA)
Integrated cart
3rd party cart integrations
3rd party marketplace integrations
Advanced features:
Repricer
CRM
Manufacturing
B2B:
Tiered pricing

Wholesale Portal
Warehouse Management Software:
Barcode scanning
High volume (receiving/shipping)
Advanced batching
Cloud printing
Financials:
3PL fulfillment:
Making the business case for an eCommerce management solution is clear-cut: Avoid unnecessary costs, manage cash flow better, reduce risk (human error), save time and you're done.
The only realistic alternative - that will help you achieve the above goals - is via an all-in-one eCommerce solution because it centralizes all of your processes. It is the brain and also the heartbeat of your online business. Without it, there is no real way to win the multi-channel eCommerce game.
You can view a detailed comparison of different eCommerce management solutions and choose the best option that will satisfy your business needs best:
Unify all the major functions of your eCommerce business today.