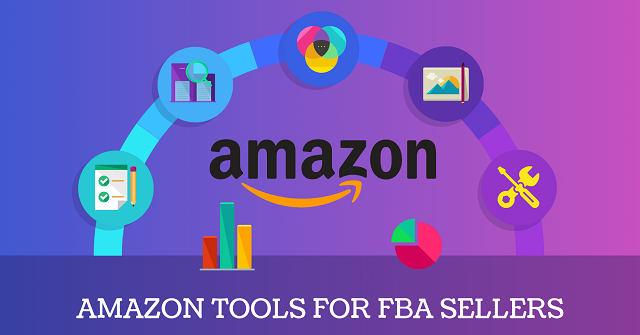 Amazon can be considered a living and constantly evolving organism. New rules, new procedures, new regulations and most importantly, market adaptation are factors that continuously shape this platform and make the sellers readjust to trends.
Both novices and well-versed sellers stumble upon difficulties and struggle with finding a solution to their problems, whether it's finding the right product to sell, figuring out the competitors, inventory management, FBA rules or fulfillment.
Here is a list of most common challenges that FBA sellers face:
Managing feedback;
Inventory swaps;
Inventory management;
Knowing what to sell;
Tough competition;
Listing optimization;
Performance targets;
Restrictions, policies and Amazon fees;
Order fulfillment;
FBA regulations;
Tax setup;
Customer returns;
Amazon ranking;
Getting more conversions;
Sales velocity;
Branding & FBA;
Free shipping for customers.
Most of the time, the solutions for these common issues are time-consuming and require extensive research, and in some cases, even a dedicated staff team to tackle them and get positive results. Order fulfillment and FBA regulations alone can take up a lot of time to understand. Unfortunately, not everyone has a team by their side to help them and time is a limited resource. So what do you do? You go looking for smart and efficient solutions.
Luckily, technology has plenty of automated seller tools to offer which help you overcome challenges or simply streamline your operations.
Amazon FBA Tools to Boost Your Business
Keepa is a software solution tool focused on product search, with the following main features:
product finder - find products matching any criteria by searching through the entire database;
product viewer - view all prices and item details by importing and exporting a big product list;
best-seller lists - ability to see best selling products on Amazon by category;
top-seller list - ability to see the top-selling merchants on Amazon and their sales metrics;
category tree - ability to search through Amazon's category tree and see the best-seller lists;
price increase tracking - get notifications when a product changes its price.
Keepa offers a free demo version, but the monthly subscription costs €15.
A complex tool that helps you sell on Amazon. Sellics tracks your rankings, finds keywords and boots your rankings, calculates your profit and your costs, finds new and best-selling products, runs Amazon ads, monitors reviews, maximizes your PPC revenue and keeps an eye on your inventory, as well as your competitors.
The monthly Seller Edition plan starts as low as $67 for Amazon sales of under $60,000 per year.
Effition Inspection is a consulting Chinese company that checks the quality of the products you buy from manufacturers. Their array of services include factory audit, container loading inspections, in-production inspection, pre-shipment inspections and full products checks.
Their price is $110 per day.
Hello Profit is a powerful tool that gives you complete control over your business and encloses a full suite of Amazon analytics. Amongst the main features, we can name live sales updates of statistics, ranks and profit, visualized data, reliable support, PPC manager, payout reporting, instant notifications, customers and orders, merchant stats, detailed breakdown of prices, sales and transactions, performance analytics and many others.
Pricing starts at $97/month.
AMZFinder is a great tool which gives you control over reviews and helps you manage them better and easier. By using this solution, you have direct access to reviewers, you can accurately match reviews, process them in batches, prioritize reviews by rating, sync reviews in real time, advanced review filters, it supports multiple marketplaces and it generates a daily email report of reviews and their corresponding orders. The price for reviews management plans starts at $29.99/month for 50 ASINs included.
Another important feature of this tool is the feedback request. You can set personal mail rules, it has a blacklisting service and plenty of customizable email templates. If you use less than 500 emails per month, you won't have to pay for this service. The price for customer email plans above 500 monthly emails starts at $19/month.
Available both as a Chrome extension and web app, Jungle Scout is marketed as a tool that gives you an advantage over your competition. If you don't know where to start when looking for new products, this tool comes in handy.
The Niche Hunter feature uses keywords and filters you add as a suggestion and it finds you profitable products fast. You can check on your competitors by adding their products to Product Tracker and see their sales and performance.
Looking for a new niche? Use the comprehensive Product Database to cut down on your time to find good products.
Last but not least, the Keyword Scout generates a significant amount of keywords you can use to include in your listings and your PPC campaigns.
Web App pricing: starts at $25/month.
Chrome extension pricing: $97 one time payment for the regular version and $197 one time payment for the pro version.
FBA Calculator For Amazon
The free FBA Calculator Chrome extension is widely popular because, with one click, you get the results for your FBA fees, revenue, sales volumes, Amazon commissions and ROI. Easy to use, you just need to activate it when you are on a product page. Definitely a useful FBA tool which comes in handy when you calculate your fulfillment costs!
This tool helps you research products, manage your inventory, handle your listings, your fulfillment methods, print labels, scout products, you can build FBA shipments, track costs, see your net profit, manage your costs and expenses and generate reports.
Pricing starts at $49/month.
Efficient product tracking tool, KeyWorkx looks into how products get ranked on Amazon and shows you how to change product data to generate more sales. It's an organic keyword rankings software and the information it provides about products helps you have better rankings on Amazon.
Pricing starts at $27/month for up to 200 keywords.
The all-in-one solution you need to handle multi-channel selling. With Jazva's tool you can manage products & inventory with real-time updates, listings are so much easier to handle, including kits, bundles and product specific information, it supports warehousing syncs and fulfillment, order processing and shipping integrations with top carriers.
It has a user-friendly interface, it's a single cloud-based inventory management system that makes your life a lot easier by bringing together all of your channels under one platform.
Conclusion
As an online merchant, especially selling on marketplaces such as Amazon, you need all the help and support you can get. These automated seller tools can make the difference between struggling and succeeding on Amazon. Analyze your needs, see what your weak points are and find the best solution to facilitate your operations.
This article concludes our Amazon dedicated series of articles. We hope you found value in them and key information which helps you become a more successful seller.
Start Selling More with Our eCommerce Software