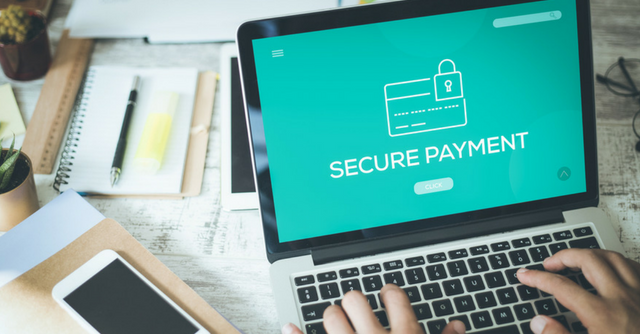 Shopify has quickly become one of the most popular eCommerce platforms thanks to its usability and affordable pricing models. You've probably already discovered many of its powerful features as you've begun setting up a storefront and making those all-too-important first sales.
As your ecommerce business grows, you've also probably run into a few challenges and shortcomings along the way, especially in the area of order fulfillment. While more sales = more money and, they also mean bigger headaches if you're not prepared for the influx.
Methods of Shopify Order Fulfillment
On paper, order fulfillment sounds easy.
Customer buys product
You load product into a box and ship it to the buyer
Both you and the buyer are happy.
Unfortunately, as any seller will soon realize, it's rarely that simple and fulfillment of those orders will become extremely challenging. In the beginning, when you only have a few items to ship out here and there, handling the entire process for yourself is easy enough. As your business grows, however, things can get a little more complicated.
After a while, spending your valuable time handwriting envelopes and packing each box individually becomes more of a burden. The time it takes from other aspects of your business begins to take a toll, and as orders become larger and more complex, it's much easier to make mistakes.
Shopify has a few features to help streamline the ecommerce process. Most notably, they offer shipping labels, discounted packaging supplies, and Shopify order tracking features which can be integrated directly into your storefront. Shopify will also display shipping prices from multiple couriers in real-time, so you always have access to the most affordable options.
Even with these features, however, fulfilling everthyng manually can become cumbersome at best. At worst, you lose valuable customers. Additionally, these features only work on the Shopify platform itself, so they're less helpful if you're using multiple channels to sell your products.
Common Issues When Fulfilling Shopify Orders Manually
No matter how experienced you are, handling fulfillment responsibilities yourself can present problems as you seek to grow your business. Not only does it decrease productivity by taking you away from other tasks, but the risks of making a mistake (and thereby dealing with customer complaints)increases along with your orders.
The most common issues are:
Missing/late items: There's only so much one person can do in a day. Between keeping up with numerous orders and all the other day to day tasks, something bound to slip through the cracks on occasion. Unfortunately, you only get one chance to make a first impression, and customers aren't likely to return if they must wait longer than expected for their order.
Inventory confusion: If you're handling everything by hand, keeping track of inventory can be inconvenient and tiresome when you're selling on more than one platform. Keeping each site and listing up to date is important. Otherwise, you run the risk of having to tell someone that something they've already ordered isn't available after all.
Rising costs: Items being shipped individually often cost more, even with Shopify's discounted supplies and labeling.
Storage space: If you're keeping all items on hand so you can ship them yourself, you may quickly run out of extra space as your business grows. More product in less square footage can also lead to issues with organization and Shopify multi-store inventory tracking between all channels.
Broken products: Believe it or not, packing items for shipment is a bit of an art form. Many sellers find it more challenging than they'd anticipated when the time comes to pack items in a way that will prevent damage during transit. This is especially true for products traveling by freight. Additionally, as you acquire loyal customers who begin purchasing multiple items at once, figuring out how to load several products into one parcel is a common source of headache.
Read Now: Learn how to Growth Hack Your Business Through Multi-Channel Selling
Shopify Order Tracking Tools and Add-ons
Shopify has tools to help you with tracking of inventory on their platform – meaning anything bought from Shopify directly will be updated automatically. This can help you keep things straight if you're only selling from one or two platforms. Once you scale up to selling on more channels, however, additional support and some form of automated order fulfillment become becomes a necessity to keep things straight.
Third-party warehouses - It may be time to outsource the storage and packing/handling of your products. This will not only free up time and space for other business essentials but will also ensure someone skilled at proper packaging technique is available to ensure products arrive safely to their destination.
Choosing a warehouse takes time, as some offer more/different services than others. For instance, some have decorative, personalized boxes to help market your business while fulfilling orders. Others may have lower costs or faster shipping options.
While having a warehouse on hand will help with the actual shipment of products, it won't help with things like multi-channel inventory and shipment tracking. That is where automation software add-ons like Jazva come in handy. These tools can be fully integrated into your Shopify storefront, while also helping to manage and track your other sales platforms as well. Adding this software to your business toolkit will help keep you organized in a number of ways:
Multi-channel listing tools – Automated syncing of product listings and information between Shopify and seller's sales channels (Amazon, eBay, etc…) through a range of listing tools. All products will be updated to ensure accuracy between all platforms without the need for manual entry. This is the most effective growthhack that you can implement quick and drastically improve order fulfillment in minimal time.
Shopify inventory management tools – Sync all inventory and warehouses in one convenient location, so all listings on Shopify are updated each time a product is sold, even when it's sold from another location. All information is saved in the cloud, so all Shopify updates are automated no matter where your sales are coming from.
Order tracking – A solution like Jazva can be integrated into seller's Shopify storefront to accurately track requests once they're placed, and help you process returns efficiently. It's also functional within your other sales platforms as well. Customers are often more satisfied with their experience if they can track orders in real time, cutting down on unneeded customer complaints and messages.
Shipping – Shipping software can help organize and ship orders faster and more effectively from your warehouses.
While Shopify is a powerful tool on its own – allowing even non-techie types to create an online storefront in a manner of minutes – it does have limitations in the area of order fulfillment, and certain fullfilment growthhacks need to be implemented. To grow your business successfully, integrating additional software applications is key to keeping your business organized and efficient.

As a Shopify partner, Jazva offers powerful automation features to boost your order fulfillment capabilities. One customer reported seeing a 50% increase in daily orders processed due to Jazva's accurate and reliable platform!
Automate Shopify order fulfillment and grow your ecommerce business today!