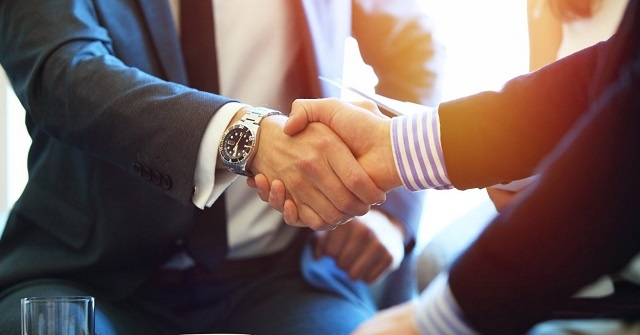 As an eСommerce seller, you need to maximize your margins in order to grow. That means, among other strategies, keeping your costs down. Chances are, one of your major costs is inventory, which is why it's paramount to find a reliable supplier that will continually provide you with a reliable restock of the goods at best possible value.
But the best deal isn't always offered right away. In fact, you have to negotiate with suppliers to get the lowest possible price on everything from production to packaging to shipping. So how do you know you ARE getting the best deal? It's all in how you negotiate for it.
To increase your negotiating leverage, we put together these seven cost-cutting tips.
1. Shop Around
"Don't buy the first thing you see." While this saying is most often used in reference to shopping, it couldn't be more true for business. Every dollar counts and comparison-shopping is one way to ensure you spend less of them. So don't hire the first supplier you talk to. Instead, get quotes from multiple manufacturers and use those quotes to negotiate and drive down the price.
2. Make High-Volume Purchases
Suppliers have their own margins that they need to maximize, so they're less likely to move on price if your order is too small. The more units you order, the more likely they'll be to cut you a deal.
3. Order Often
As an online seller, you know the value of a repeat customer. Your suppliers know that as well. Placing multiple orders throughout the course of a year will show them that they can count on you for consistent business. Another notch in your negotiating belt.
4. Be Patient — and Build A Relationship
If you're new to selling or just starting out with a new supplier, you may not be able to negotiate right away. After all, suppliers need to get to know what kind of customer you'll be — i.e. will you make high volume purchases, will you order often, etc. So don't be surprised if they're not willing to cut costs right away. Instead, establish a track record with them and build a relationship — then, as business picks up, you'll be in a better position to negotiate.
5. Manage Your Inventory
The importance of Inventory management in eCommerce cannot be overrated. Not only will it prevent you from running out of stock, it will help you keep costs down when you have to order more. In other words, knowing when and how much to reorder at a given time means you won't be making expensive rush orders with your suppliers.
*Pro Tip: Jazva can help you manage your stock levels across all selling channels and warehouses, so you never have to make a rush order or experience a stockout again.
6. Guarantee Orders
Are your sales predictable? Do you have a good grasp of your busy season(s)? Use this expertise to guarantee orders with your suppliers — and maybe even place orders early on. Confidence in your own business can go a long way to win supplier's trust.
7. Pay Early
Being able to order and pay early will help you establish a relationship with your suppliers and earn you more negotiating leverage. But you need cash to make this happen. To overcome the payment delays and cash flow gaps associated with marketplace selling, you need a solution like Payability.
Payability is a financing company for marketplace sellers that will give you daily access to your cash. With their Instant Advance product, they'll buy 3-4 weeks of your future marketplace receivables at a discount and give you a large lump sum of cash that you can use to launch new products, take advantage of seasonality and more. With their Instant Access option, they'll pay you your income one business day after making a sale. You can get even faster access to your marketplace payments and earn up to 2% cash back on all spend with the Payability Seller Card.
Since 2016, Payability has helped thousands of marketplace sellers maximize cash flow to grow their businesses — in fact, Payability customers have grown 2.5x faster than their competitors. To join these ranks and be able to better negotiate with your suppliers, visit go.payability.com/Jazva today to get a $200 sign on bonus and discounted fees when you sign up for Instant Access and Instant Advance. You can learn more about Payability and their customers on Fit Small Business, Retail Dive and Web Retailer.
Start Selling More with Our eCommerce Software