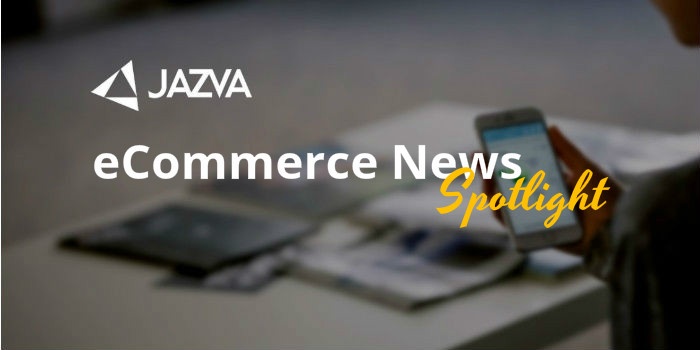 Big changes are coming to major ecommerce platforms. With significant acquisitions and platforms providing better business intelligence and logistics, it's an exciting time to be an online retailer. But it can also be a complicated time if you don't keep yourself updated and informed of the constant changes in the industry.
Walmart to Acquire Jet.com for 3.3 Billion
In an effort to grow its ecommerce business and compete with Amazon, Walmart has agreed to buy ecommerce upstart Jet.com for $3 billion in cash and $300 million in stock. This serves as the largest acquisition of an ecommerce company in history.
This significant acquisition highlights Walmart's need for outside help when it comes to closing the gap with Amazon. Walmart and Jet will maintain distinct brands, with Jet.com targeting younger consumers, as well as the cost-conscious shopper. Jet.com uses pricing algorithms to calculate the most efficient way to fulfill an order. Those savings are then passed onto the customers.
According to Walmart's president and CEO Doug McMillon, "Walmart.com will grow faster, the seamless shopping experience we're pursuing will happen quicker, and we'll enable the Jet brand to be even more successful in a shorter period of time."
Will Walmart's online strategy be enough to compete with Amazon's marketplace? Only time will tell.
Via CNN Money
---
eBay Reveals Turnaround Strategy at Sellers Conference
eBay Open 2016 was a 3-day event in Las Vegas that drew nearly 1000 merchants. During the conference, eBay's CEO Devin Wenig gave a preview of how the company plans to move forward and catch up in the realm of ecommerce.
As part of its structured data initiative, eBay has been pushing sellers to provide more accurate data on their listings. Wenig further elaborated on this, explaining how eBay will use structured data to not only build highly personalized experiences but also drive demand by showing buyers relevant product information, category information and special offers at right moments.
What's more, eBay plans to improve SEO on external sites like Google with Persistent Pages, product pages driven by data, and product-oriented content such as guides and reviews. eBay also plans to redesign the website and launch new categories, new regions and new geographies.
---
Magento Acquires RJMetrics to Provide eCommerce Business Intelligence
Commerce platform Magento recently acquired RJMetrics, a cloud-based ecommerce analytics platform that provides business intelligence for brands. RJMetrics will be folded into Magento and be rebranded as Magento Analytics.
"RJMetrics enables us to accelerate our roadmap for adding more advanced reporting and analytics capabilities," said Mark Lavelle, Magento's CEO. "This acquisition lets us offer another service to our partners that can help our clients get the most out of our platform."
In the next few months, some basic reporting metrics will be incorporated into Magento's core platform. This will let merchants examine their customers' histories, analyze their churn rate, and calculate a simple customer lifetime value metric into its platform.
---
Amazon Unveils New "Prime Air" Cargo Jet Plane
Rather than rely on partners like UPS or FedEx, Amazon is taking further control of its own logistics operations. Last Friday, Amazon unveiled their first "Prime Air" branded delivery plane, a Boeing 767-300 owned and operated by Atlas Air.
"Creating an air transportation network is expanding our capacity to ensure great delivery speeds for our Prime members for years to come," said Dave Clark, Amazon's senior VP of worldwide operations.
Named Amazon One, the plane is 1 out of 40 in the fleet Amazon has agreed to lease through air cargo partners Atlas and ATSG. With more dedicated airplanes to roll out over time, Amazon sets the bar high when it comes to delivery speed and customer expectations. Couriers and rival retailers will really need to catch up.
Via Time