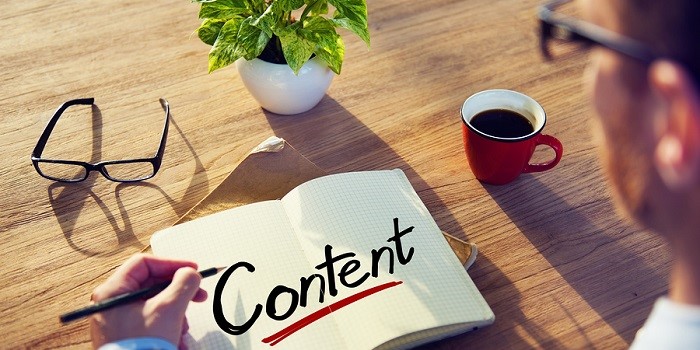 In news that shouldn't surprise anyone, well-written content helps ecommerce companies grow. Customers rely on content to find the product(s) they need, determine an online retailer's policies, and learn about product features. Put simply, content sells products.
As a specialized niche, auto part and accessory ecommerce has some unique content requirements. But only very few online retailers in this very competitive industry nail down well. The rest make rookie mistakes, for example, part descriptions are often missing. Fitment specific information that consumers would want to know (e.g., "How will this part work on my specific vehicle?") is typically incomplete. Auto parts retailers talk about industry-specific terms like "core charges" or "reman" that consumers aren't always familiar with, and so on.
As a result of these unique challenges, auto parts ecommerce companies often need to make substantial investments in content. Additionally, there is the standard content that every ecommerce company needs to be successful.
In this article, I've broken down the six main types of content that auto parts and accessories ecommerce companies need, with details and advice specific to the niche. The advice below is based on our experience as an online marketing company that exclusively specializes in auto parts and accessories marketing.
1. Start With A Stellar About Page
Because of the sheer number of auto part and accessory resellers, the about page is particularly important in the world of auto parts and accessory ecommerce. Based on consumer surveys we have conducted over the years, auto parts buyers are often worried about buying parts from someone who's a simple reseller "working out of their parent's basement." The concern that consumers have in this scenario is that they might not get the help or service they need after the order.
Therefore, when we write an about page for a client, we aim to emphasize parts industry experience and expertise. Additionally, we want to answer these questions:
Who/what is your company?

Is it a small company or a big one?
Is there an owner, and can we see a picture of that person?
How long have you been in business?
What's your company's specialty or claim to fame?
What is your company history? Why was the company started?
What makes your company different from other companies that sell auto parts?
Why should the consumer like/trust/value your company?
Example: Check out the about page for Olathe Toyota Parts Center. There are several hundred companies selling OEM Toyota replacement parts online, and this page explains why Olathe is the best option.
2. Shipping And Return Policy Pages Are Crucial
When it comes to shipping and returning auto parts, many auto parts customers have first-hand experience with both.
Auto parts fitment is a challenge because much of the data is inconsistent and incomplete. Finding and buying the correct part for an older vehicle, for example, is often a challenge. But this is also often true of a brand new vehicle: If you want to buy an accessory for your brand new SUV, you might not be able to find it listed on a website selling accessories. There are also issues with discontinued parts, confusing cross reference part numbers, and convoluted nomenclature.
As a result of the inconsistent (and sometimes incorrect) fitment data, many of the people who buy auto parts and accessories online do so with at least some concern about making a return. Therefore, a clear returns policy page is particularly important in the world of auto parts ecommerce.
Additionally, because many auto parts and accessories are large items that are easily damaged during shipping (body panels, for example, are frequently damaged during transit despite careful packaging), shipping policy pages are important to both consumers and retailers. Consumers want to check these policies to make sure they know their liability for damage, while retailers often want to disclaim details to avoid costs.
Finally, we've found that adding a graphic to a return policy page has a positive impact on conversions. Rather than making someone read through the step-by-step return process, a graphic presents the details is a simple and more friendly way.
3. Unique Product Descriptions Are Big
Almost every auto part and accessory retailer pulls their product data from the same root source. As a result, there's absolutely nothing unique or remarkable about most product descriptions. They are typically carbon copies of product descriptions found on hundreds or thousands of website.
Obviously, as a result of all the duplicate product descriptions floating around online, writing unique product descriptions is a big SEO opportunity. But the value of writing new product descriptions isn't limited to search engine traffic. There's also an opportunity to improve the information that is included. Typically, auto part and accessory consumers want to know what makes a particular part or accessory special.
If you imagine needing to buy a replacement water pump for your vehicle, for example, and you see a list of seven water pumps that will fit, how do you select the right one? A good product description will help consumers make a selection in this situation, especially if that content talks about quality, unique features, warranty, and so on.
Read Now: Learn how to Growth Hack Your Business Through Multi-Channel Selling
4. Category Page Content And Indexation
Most auto parts ecommerce websites sell thousands - or tens of thousands - of products. Many of these products are organized by category and then filtered by fitment (typically, year, make, and model). Because of the sheer number of pages on a typical auto parts ecommerce website, search engines often ignore category pages, especially once we get more than one or two levels deep.
One way to solve this problem is to add some basic content to each category page. This content is typically short and simple, and offers some context to the user. For example, we might add a conversational paragraph or two to a category page that talks about the general benefits of the part or accessory. This page on the Sam's 4x4 website, for example, is general enough to be applicable to all the parts in the category, but specific enough to give both users and search engines some context to better understand what the accessories are used for.
5. Describe The Brands You Carry
Many online auto part and accessory shoppers are loyal to a brand, and will often include a brand name in their search query. Therefore, it's a very good idea to have landing pages for specific brands and part categories.
These landing pages can be something as simple as a category page with a brand filter, or (even better) a page that reinforces the brand's values while offering the user a way to search for the exact product they want. However these pages are created, the key is to understand what consumers love about each brand and talk about it. This way, consumers will feel like they're on the right page when they land on your site.
6. Blog Posts That Answer Questions Or Inspire
While every ecommerce website needs a blog that's regularly updated, the specific blog post formula is different for each industry. In the auto parts and accessories industry, we recommend a few different types of blog posts:
Diagnostic and tutorial posts, which either help consumers understand what part they need to fix or solve a problem (diagnostic), or tutorial posts that walk consumers through a repair or installation process (aka"how to" posts).
Buyer's guide blog posts, which give consumers some good information about a particular type of part. A brake pad buyer's guide, for example, might talk about diagnosing a worn brake pad, review the basics of replacing them, talk about their differences, weigh the pros and cons of installing an OEM vs aftermarket brake pad, and so on.
Feature vehicle blog posts that give consumers something to aspire to or admire. Most of the consumers who buy parts and accessories online are mechanically inclined, and as a result they tend to admire vehicles that have been customized in one way or another.
"Round up" blog posts that give consumers a high-level view of a category or products can be great as well, especially if they compare and contrast product features.
Summing Up
Like every ecommerce niche, there are types of content that are uniquely important to auto part and accessory retailers. However, there are also standard types of content that are vital to every ecommerce website. A great about page is universally valuable, as is a clear and concise return policy. So, even if you're not an auto part and accessory retailer, I hope this information is useful. Thank you for reading.
For more tips on auto parts marketing, please visit Jason's blog at SporkMarketing.com