It's rare to get an insider's look into a company's backstory, but today, we're excited to introduce our origin story and the man behind Jazva. Jazva was founded in 2012 by Levon Shabagyan. He was born in the Republic of Armenia, which was formerly part of the USSR. He started out as a math major, but he's always had a great passion for computers and programming.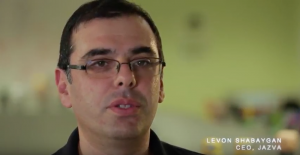 Due to his high achievements, he was given a chance to travel to Germany, where he pursued his postgraduate work in mathematics and computer science at Humboldt University in Berlin. While there, he worked for the university's Department of Economics.
Levon always looked towards moving to the United States. By serendipity, he met an entrepreneur who needed his expertise and ended up inviting him to work in New York. In 1997, Levon moved to the U.S. - an exciting time in the dot com era.
In New York, Levon gained valuable experience working for Application Resources Inc, developing financial applications for Wall Street brokerages. Afterwards, he worked at Salomon Smith Barney brokerage and developed equity trading systems. In 2002, he architected a court case management system while working at Sustain Technologies.
Levon's combined experience in financial and enterprise-level software enabled him to design and implement an ecommerce system, which later became Jazva.
The Idea and Motivation for Jazva
The idea for Jazva had been gestating in his mind for a long time. The ecommerce market was growing fast and an exciting field to be in. Many new sellers were rushing in to sell their products, but there was no theoretical base on how certain things were done. Sellers were still figuring out the differences between traditional and online retail, and how to manage inventory during seasonal peaks.
With his wife, he started an online toy business in 2004, which sold a wide selection of high-end toys from Europe's top vendors.
Like any ecommerce business, there were many challenges involved, such as:
Marketplace and shopping cart integrations
Shipping software integrations
Inventory management
Purchasing
Advertising and marketing
At the time, there was very limited automation available for ecommerce stores, so Levon decided to develop his own solution. The idea came naturally to him, given his software engineering background and experience building financial and enterprise-level systems.
Developing Jazva: Challenges and Results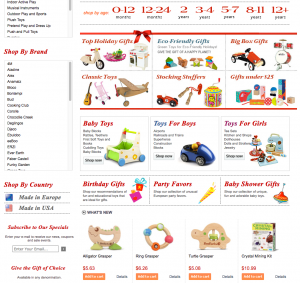 Levon worked tirelessly designing and working on the software. He was both Jazva's creator and first customer. There were many challenges involved, such as the lack of powerful APIs to shipping carriers and sales channels, and the constant evolution of ecommerce as new concepts, such as drop shipping and repricing, started to emerge.
Over the course of 4 years, Jazva's automation solution enabled his business to grow from an initial $5k investment to sales of over 2.5 million, with only 3 employees. This was the spark that made him realize that Jazva is more than just for a small business. It was a solution that many sellers needed in the global market.
Jazva: Present and Future
As ecommerce continues to evolve, there's always a need to innovate and add hot features to the platform. This can only be done with a strong, dedicated team. Levon's management style is agile and lean - he delegates and trusts his developers, making everyone feel like an equal part of the family.
In prospective employees, he looks for those with a "passion for developing useful software that allows everyone to compete in a fierce ecommerce battle."
"Jazva will be always the connecting piece between all leading ecommerce players," says Levon, referring to his vision for Jazva in the next 5-10 years. "We will continually automate as many processes as possible, to enable our customers adapt to the ever-changing market."
Levon is a geek at heart, enjoys solving puzzles and loves to eat. He especially likes Sugarfish by Nozawa, a restaurant near Jazva's headquarters in Pasadena, CA. He admires both the food and the story of how they scaled a great business.