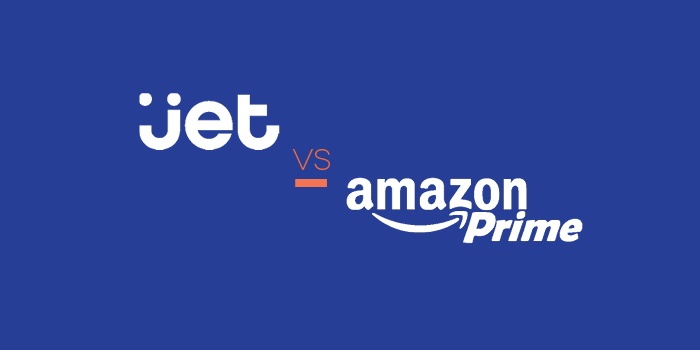 Walmart's acquisition of Jet.com changed the eCommerce landscape, with retail industry watchers questioning whether the $3.3 billion deal will be enough to compete with Amazon. Many wonder how would this affect the retail industry. More importantly, how do existing Walmart and Jet shoppers feel about these changes?
To answer some of these questions, market research firm Field Agent conducted a nationwide mobile survey to locate Jet.com customers and assess their attitudes and shopping behavior. After screening the online purchase behavior of more than 5,000 consumers, they found that only 9% of those screened had made one or more purchases from Jet.com in the past, compared to Amazon.com (92%) and Walmart.com (76%).
Jet.com Shoppers Are Multi-channel Consumers
The survey found that Jet.com customers like to shop across multiple marketplaces. An overwhelming majority of Jet.com shoppers (98%) have purchased merchandise from Amazon.com, and 89% have also shopped from Walmart.com.
The cross-channel shopping behavior of Jet.com Shoppers:
98% purchased from Amazon.com
89% purchased from Walmart.com
84% purchased from eBay.com
80% purchased from Target.com
This information suggests that Jet.com customers are not necessarily loyal to any marketplace, but rather, they are largely multi-channel online shoppers, majority of whom are millennials. Indeed, today's ecommerce customers have many demands, from fast fulfillment and great deals to a wide product assortment. Each marketplace offers something slightly different.
In an interview with the Associated Press, Marc Lore, CEO of Jet.com, stressed that their business goal was not to go head-to-head with any specific marketplace.
"Online, Amazon is the biggest player, and there is no one really close to them," Lore said. "We think there is room for a very large No. 2 in the space. I would love to get 10 percent share of the trillion dollar market in the next 10 years. That would be amazing."
While Jet.com may never become the "Amazon killer" it was once hyped as, it can certainly become a formidable player in retail, now backed by Walmart's supplier clout, store network and customer reach. Both Walmart and Jet.com are all about low prices, and with Jet.com's dynamic pricing engine and supply chain capabilities, they can further deliver on their promise of big savings and better prices.
Jet.com Shoppers Value Price Above All Else
According to Field Agent's mobile survey, price is the main factor that drives customers to shop from Jet.com over Amazon. When it comes to "price promotions, sales, and/or discounts," 52% of the respondents believe that Jet.com is superior to Amazon.
Similarly, when asked what they liked about Jet.com, their reasons included the online retailer's:
Everyday low prices (64%)
Price drop as you shop feature (52%)
Product selection (47%)
Fast shipping (43%)
The option to decline free returns and save money (26%)
Free returns (24%)
Marc Lore told the AP that Jet.com shoppers were content with prices that were 4-5% cheaper than elsewhere, as long as they don't have to worry about getting charged for fast shipment or annual subscription fees. This is why Jet.com eliminated the initial $50 membership fee it initially planned on charging.
Today, Jet.com offers all shoppers free shipping with purchases of $35 and up, compared to Amazon's $49 minimum for non-Prime subscribers. This is especially attractive to shoppers whose primary concern is price and not delivery speed. In fact, studies and various price comparisons have shown that Jet.com often beats Amazon on price.
Amazon no longer dominates the low price battle as it once did. Instead, Amazon's success increasingly relies on the strategy of turning casual shoppers into Prime subscribers. Once they're members, their spending on Amazon tends to increase significantly compared to the average shopper.
Largely driven by convenience and fast delivery, Amazon shoppers don't seem to mind that prices have crept upward. Some analysts have speculated that this is the reason why Amazon is removing list prices: to raise prices without worrying about losing their loyal customer base.
Jet.com Shoppers Want Omnichannel Conveniences
When asked how Walmart's acquisition of Jet.com would affect their shopping behavior, the respondents (46%) were mostly neutral about it. About 45% said they were likely to buy Walmart private brands on Jet.com if they became available.
More importantly, 70% of respondents said that they would likely use Walmart's in-store pickup service if the retailer allowed them to buy products from Jet.com for pickup inside a local Walmart store. This shows great potential and interest in Walmart's existing omnichannel strategy, combined with Jet.com's ecommerce shopping experience.
As a big-box retailer, Walmart appeals to families. Jet.com attracts millennials. Both appeal to the average, price-conscious consumer. On the other hand, Amazon targets wealthy Americans, with more than 70% of upper-income households subscribing to Prime. By offering excellent fulfillment, convenience and the other perks of Prime, Amazon encourages higher sales and spending.
These differences in consumer profiles underline the need for marketplace retailers to sell on multiple channels, as each customer expects or wants something different from each marketplace. Because of this, online sellers need a robust ecommerce management system that can handle each channel's requirements and optimize their ecommerce operations for every marketplace.
Serious online retailers will require a flexible solution that can prioritize price, fast fulfillment or both depending on their marketplace strategy.
Ready to sell on multiple channels?