We had a productive week at the SEMA Show in Vegas. It was our first time exhibiting, and we were super excited to share about our robust ecommerce solution, talking with our auto parts customers, and visiting our UPS and PayPal partners.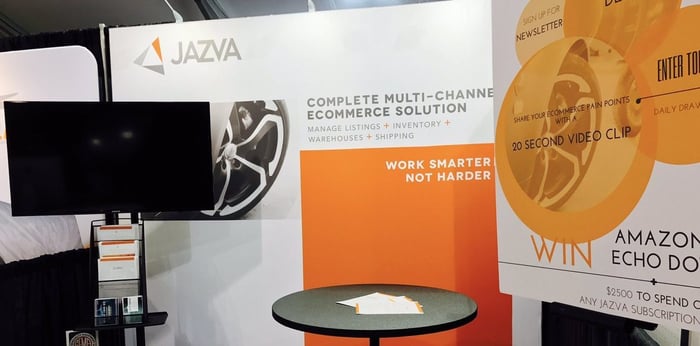 Jazva is all about intelligent automation and efficiency, enabling sellers to work smarter, not harder. Many auto parts retailers and distributors were curious about our #REVUP promotion, an awesome deal for SEMA attendees valid until the end of December. Signing up for Jazva's Business Plan will get you 3 months free, in addition to 50% off implementation and onboarding.
Of course, we saw some amazing high performance autos at the SEMA Show.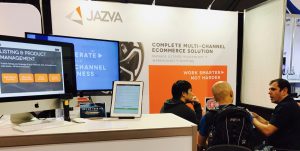 Many of our customers dropped by our SEMA booth. Our ecommerce team, doled out tips on working smarter, not harder using Jazva. We had a great time discussing the software's latest features and what's in stored in the future!
AJP Distributors (AJDM) was featured in one of our customer success stories and was a fellow exhibitor at SEMA.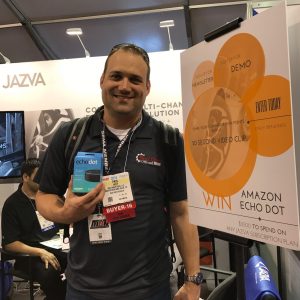 The final winner of our daily drawings was especially thrilled to receive his new Amazon Echo Dot! Already an owner of the original Echo, having another Alexa device was a huge plus.
We had a fantastic time connecting with the many retailers and distributors at this year's SEMA. We look forward to continuing the conversations on how Jazva could help them streamline their ecommerce operations.