Much of ecommerce now revolves around the customer experience. Businesses are investing more in warehouse technologies to support faster delivery, and tech giants are developing various solutions to convert mobile shoppers. Product information has become so valuable that many consumers today wouldn't purchase a product without first researching them online or trying them personally at a retail store.
Companies Invest in Better Distribution and Warehouse Systems to Cope with Faster Delivery Requirements
Today's warehouse is no longer just a storage building. Companies are turning warehouses into intelligent distribution centers to better handle order management and customer service.
According to Zebra Technologies, companies are investing more on warehouse technologies. Of those surveyed, 50% are moving to modern, full-featured warehouse management systems, and 75% plan to implement one by 2020. Key drivers for this change include reducing transportation costs (37%), faster delivery times (36%), increased productivity (50%) and order turnaround time (47%).
Customers today expect fast order fulfillment. To stay competitive, retailers need to identify ways to improve productivity and reduce the time it takes to get products into the hands of consumers. Otherwise, they risk having unhappy customers and getting negative reviews.
---
To Improve Mobile Purchasing, Retailers and Tech Giants Need to Innovate
Smartphones and tablets are becoming the primary method of shopping, but research finds that few mobile purchases are actually made. Overall, laptops and desktops still dominate ecommerce spending, and shopping cart abandonment remains high for mobile.
Retailers, social networks, payment processors and card networks are all developing solutions to improve and reward mobile retail spending. This includes mobile wallets like Apple Pay and Android, as well as seamless browser-based solutions instead of apps.
eCommerce and mcommerce are on the rise, and mobile will account for 45% of the $632 billion in total ecommerce sales by 2020. Retailers who want to drive conversions among younger consumers need to invest in a good mobile presence, and reduce any barriers to mobile checkouts.
---
One in Five Internet Users Turn to Online Reviews Before Making In-Store Purchases
According to a recent survey by Collective Bias, one in five American Internet users said that they purchased a product in-store after reading an online review, blog or social media post. More than 20% of respondents did their research on Facebook, while 18.6% turned to YouTube. Another 14% said they read online blog reviews.
Social commerce is now a necessity for brands and retailers. With so much content available on the Internet, consumers can easily find reasons not to buy your products. A single negative comment could damage your sales.
Retailers must think of ways to provide good sharable content and encourage consumers to become brand evangelists. After all, word-of-mouth recommendations are still the strongest influencer for in-store purchases, according to the same survey.
via eMarketer.com
---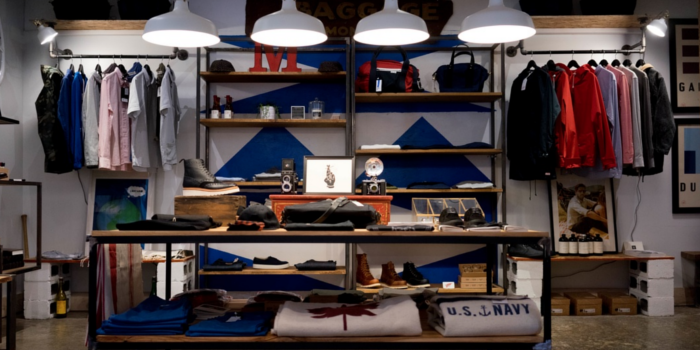 74% of Younger Consumers Believe in the Value of Brick-and-Mortar Stores
According to iModerate, millennials and younger consumers think that retailers should have a physical store instead of only selling online. Younger shoppers want a sensory experience that lets them try and interact with products. This is especially true for fashion, footwear and cosmetics brands.
"One of brick-and-mortar's greatest advantages over other channels is that there's an opportunity for shoppers to interact with products, and that gives them the confidence they need to make a purchase," the iModerate CMO said. ""Retailers can take even small steps to capitalize on these exploratory shopping habits, such as creating close-up experiences with new styles, providing samples and demos, and ensuring there are ample mirrors and fitting rooms."
Whether online or in-store, consumers today look for detailed product information before making purchases. In fact, 90% of all shopping cart abandonments happen because they don't have enough information. Retailers should make sure that they provide a consistent shopping experience for their consumers, from the mobile browsing experience to the in-store purchase.
via FierceRetail.com
---
Are You Investing Enough on the Customer Experience?
With this power shift from the seller to the consumer, retailers must adapt and innovate if they want to compete for customer loyalty. Brands must improve their fulfillment and multi-channel management strategies to succeed in today's market. Without fast and accurate orders, you risk negative reviews and angry customers. And with consumers turning to online reviews and social media, you inevitably lose prospects. Having no new customers is bad news for business.
It's a negative cycle that can be avoided by properly investing in your customer's overall experience. On the other hand, by enriching the customer experience, you can earn happy customers and positive reviews that ultimately convert them into brand evangelists and more sales.