One of the vital processes of any ecommerce business is inventory purchasing. If you run out of stock, then you'll have nothing to sell. The significance of maintaining optimized inventory levels cannot be underestimated. Nothing annoys retailers more than dead inventory sitting in the warehouse, while simultaneously losing sales because they don't have the right products at hand.
As a growing retailer, you need to make smart decisions on your purchasing. This includes automating the process and avoiding common mistakes in vendor management.
Not Knowing When, What and How Much Stock to Buy
In this age of shared marketplaces and re-pricers, knowing when, what and how much stock to buy is extremely challenging without proper systems in place. Blindly purchasing inventory could be detrimental to your business.
Keeping records of your purchase orders might give you an idea of your stock requirements, but can be cumbersome to maintain. You need to be able to know how long it takes for each product category to arrive into your inventory. Knowing these metrics will spare you from overstocking, understocking and overselling.
A simple inventory management software may help you keep track of your purchase orders and vendor transaction history, which can provide some demand forecasting and projections. A more advanced system, however, can streamline the purchasing process so you can stay on top of your inventory levels.
Poorly Managed Inventory Flow
Having to constantly write up and fill out purchase orders is time consuming, especially if you purchase inventory from several different vendors. Retailers and wholesalers need to know how many units they are waiting to receive, how much they need to purchase, and how much each unit costs.
Automation is a game changer in today's fast-paced, competitive market. You need to be able to send purchase orders with auto-generated line items based on order history, projections and demand forecasting.
A robust inventory management software lets you create purchase orders in real time and will even calculate the costs for you. This gives you transparency over your stock requirements, allowing you to keep track of inventory from the moment it's ordered from the vendor, to the moment it's delivered to your customer.
Jazva supports multiple levels of inventory purchasing, from sending POs directly from the system, to fully automating your inventory reordering based on calculated projections and seasonal spike forecasts.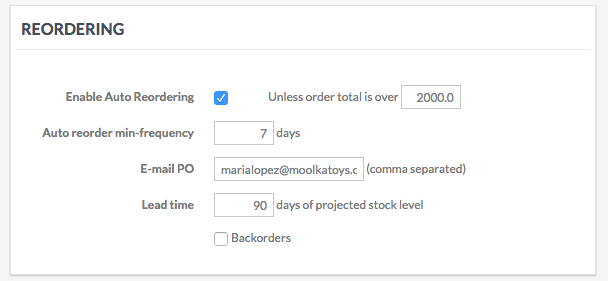 Forgoing Automation to Expedite Sales and Shipping
Managing inventory becomes cumbersome the more you sell on several channels. Whenever you receive stock, you would have to update all your stores and sales channels with updated inventory counts. Investing in a multi-channel system will save you time and let you sell as soon as you receive stock.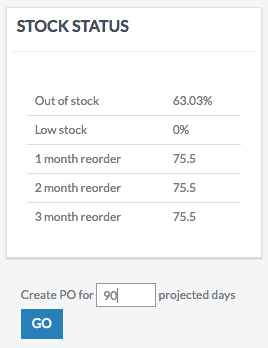 Jazva's vendor management feature is tied directly to your integrated sales channels, so the moment you receive new stock, all of your sales channels are automatically updated and your items will be listed for sale.
Similarly, your fulfillment operation is dependent on how fast you can acquire the products you sell. You need a system integrated with leading shipping carriers that can handle backorders. Once inventory is received, Jazva will automatically update and move orders to processing so they can be shipped. Jazva also automatically selects the carrier and mail class with the lowest rates when shipping your products.
Jazva encourages automatic reordering, based on calculated projections and whenever conditions for reorder points are met. Jazva's predictive analytics engine calculates each item's projections daily and can automatically schedule purchase orders for you. Reorder quantity, days of safety stock and maximum cost can easily be adjusted in the system.
Not Using Projections to Increase Your Sales Revenue
If you want to scale your business, you need to be smart about inventory purchasing, which means making intelligent, data-driven decisions. Purchasing too early can tie up your cashflow and warehouse space. Purchasing too late could mean out-of-stock products and delays, giving more reason for your consumers to shop somewhere else.
Sales projections allow you predict when shipments arrive and how much specific inventory you need, so you can sell the moment inventory arrives. Jazva's projection engine dynamically calculates the proper reorder points for every single item variation based on order history, cross-channel demand, seasonal spikes and more.
This lets you schedule the right amount of stock, at the right time, so your inventory levels are always optimal. Without automation and intelligence, you open the door to human error and organizational failures. You can't achieve a "perfect balance" from simply guessing.
Stop purchasing mistakes and start selling effectively. It's time to move past the middle ages of procurement and start using 21st century technology.