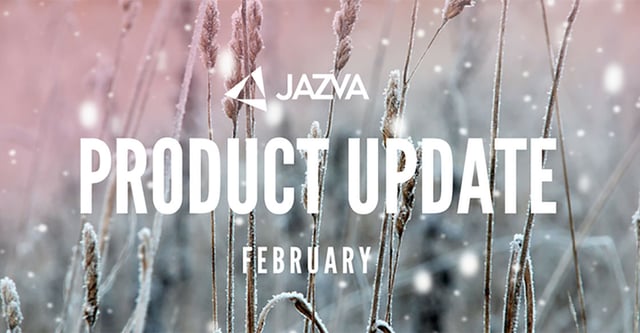 PASADENA, Calif., Feb 20, 2018 /PRNewswire-iReach/ -- Jazva, a leading provider of multi-channel commerce solutions, is proud to announce its new integration with CommerceHub. CommerceHub is a distributed commerce network that was established to connect retailers with major suppliers and distributors around the globe. The company has assisted more than 10,000 companies to scale their operations and expand their sales channels.
This latest update will allow retailers to use Jazva's all-in-one ecommerce platform to process inventory, purchase orders and shipments across major suppliers and distributors, such as Home Depot and Best Buy, all through an electronic data interchange.
"In the field of multi-channel retail, when a business scales up and order volume starts to increase exponentially, the manual processing of POs, acknowledgments, and shipments become highly inefficient as well as costly," said Tom Murrin, Head of Product at Jazva. "With our newest integration, Jazva will simplify the entire supply chain management process and give our customers access to even greater players in the global commerce space."
Some of the major features of the CommerceHub integration include customized packing slips, processing incoming orders, managing outgoing inventory, fulfillment and functional acknowledgments.
By connecting and automating processes through Jazva, businesses can save valuable time and cut costs of manual labor, driving sustainable ROI so they can scale their multi-channel operations seamlessly.
About Jazva:
Jazva Inc. is a leading provider of cloud-based ecommerce solutions for online merchants who want to fast-track their ecommerce future and need the functionality to handle high volume B2B and B2C sales, including automated listings, order fulfillment, inventory management, accounting, and more − all from one platform. Millions of dollars in merchandise value are processed through Jazva's platform every year, and a fast-growing list of retailers is using Jazva to grow their sales. For more information, visit www.jazva.com.
See how Jazva's powerful multi-channel eCommerce solution can help you grow your business