Most people don't think of logistics when they hear about the Internet of Things (IoT). You'd probably think of wearable electronics or a refrigerator that can text you when it's time to buy more milk. But there's more to the IoT than consumer convenience; it has a powerful impact on the retail supply chain.
What Is the Internet of Things (IoT)?
The IoT is a framework that uses network connectivity to blur the lines between the physical and the digital. Physical objects, from coffee makers to trucks, will be able to share data via sensors, as well as send and receive information from the Internet. These smart devices can monitor their environment, track and measure activities taking place, report their status, receive instructions, and even take action based on the data they receive.
In other words, the IoT allows your devices to "speak" to one another, such as from your inventory to its container, from the container to the carrier, or from the pallet to the warehouse. The more connected your assets are, the better they can work together to improve your processes.
Retailers have already begun experimenting how IoT-connected devices can transform the supply chain. According to research firm Gartner, the IoT trend will disrupt the way we think about logistics. A 30x increase in Internet-connected devices by the year 2020 will significantly alter how the supply chain operates. Analysts have called the industrial use of the Internet of Things as "the fourth industrial revolution."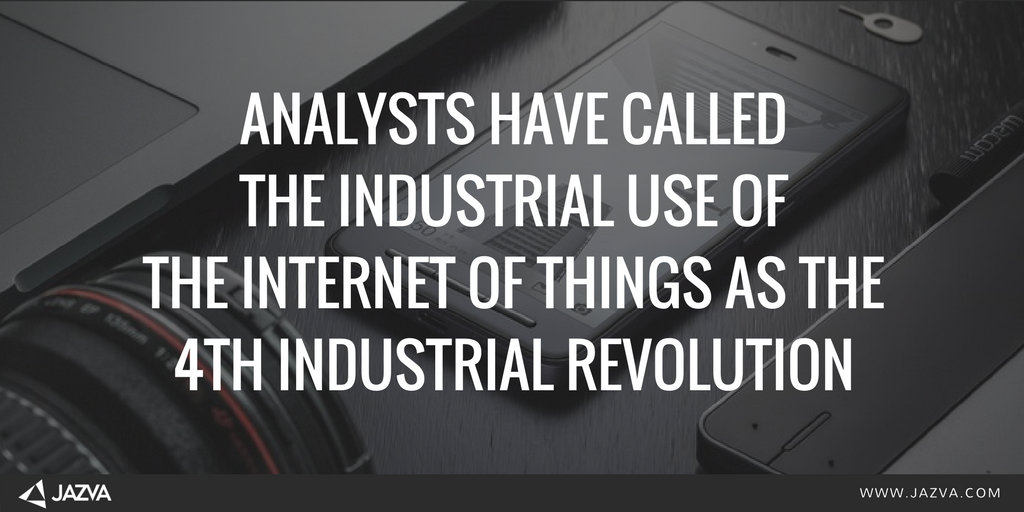 How Does IoT Create Supply Chain Efficiencies?
In the long run, retailers that learn to leverage the IoT to streamline their supply chain operations will be in a much stronger position than those who ignore its potential. According to Accenture, retailers are so drawn to the platform that the combination of the industrial Internet and IoT devices could add more than $14 trillion to the global economy by 2030.
But how exactly will the IoT transform the supply chain? Here are a few operational efficiencies you can expect:
More Precise Inventory Tracking - Know exactly where your assets are and make sure they're all in good condition.
Proactive Replenishment - Machine-to-machine communication will enable automatic reordering and better forecasting.
Predictive Maintenance & Reduced Asset Loss- Self-diagnosing devices will identify product issues early, from temperature and environmental changes to predicting machine failures.
Better Fleet Management - Optimize fleet routes and reduce fuel costs by automatically monitoring traffic conditions, or using self-driving fleets.
In-Transit Visibility - Shipments can be tracked and monitored in real time.
In-Store Insights & Pricing Automation - Sensors can monitor customer behavior and product usage. If tied to an integrated repricing platform, you can automate pricing changes based on availability and demand, online and offline.
Improved Omnichannel Capabilities - Ship-from-store and Buy Online Pick-up In-Store (BOPIS) will become further optimized, with associates having greater insight where the merchandise resides in the supply chain.
Is Supply Chain Efficiency That Important?
Supply chain efficiency is a huge investment, and the IoT is one way retailers are automating cumbersome processes such as tracking, replenishment and repricing. According to a study by Intermec, outmoded and inefficient warehouse processes can amount to at least 3,000 labor hours annually. Intelligent automation not only saves a lot of money, but is also a significant differentiator.
Instant fulfillment is becoming the norm as consumers demand faster deliveries at cheaper costs. According to Stephenie Landry, Vice President of Amazon Prime Now, two-hour delivery could become the norm for future ecommerce. Having a strong foundation for your ecommerce operations is key to fulfilling these expectations.
---
Are you wasting money on manual operations? Create an efficient supply chain by streamlining your warehouse operations! Download our whitepaper here!