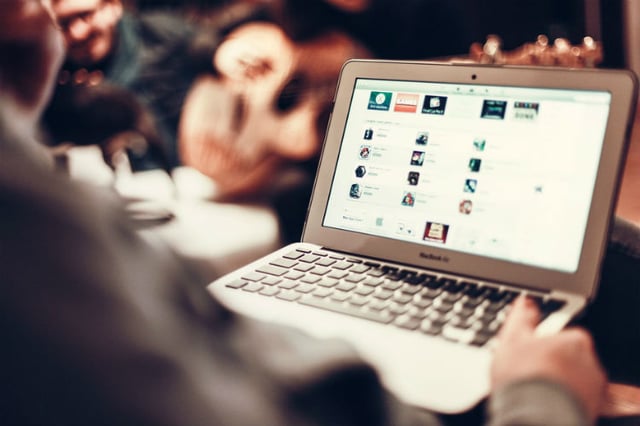 Multi-channel selling has become a necessity in today's ecommerce landscape. With more people shopping online, new selling platforms continue to emerge. As a retailer, you should adopt a multi-channel sales strategy to reach more customers, capture more market share and increase in revenue. But selling on multiple channels poses many challenges. Managing and fulfilling customer orders gets invariably more complex for your team with more sales channels and technologies involved.
Online retailers are often not prepared for operational challenges that arise from selling in multiple channels. In fact, a retailer's existing system can sometimes be a barrier to growth. When you expand into new channels, you risk losing control and visibility of your inventory. With more marketplaces involved, the overall customer experience will rely heavily on accurate product availability and reliable and scalable fulfillment. Retailers seeking to sell on multiple channels must be ready to adapt to a more complex supply chain.
Multi-Channel Selling Means Higher Demands
Multi-channel selling has fundamentally changed the nature of the retail supply chain. Today, the customer experience no longer ends at checkout; rather, the retail supply chain has become an integral and critical part in providing the customer experience.
While having a fantastic storefront customer experience may draw sales, it will not always keep customers. Delivering the correct products to your customers on time, avoiding product sell outs and providing accurate information on product status, back-orders, shipping tracking, as well as how you handle returns, are all essential to delivering a top-notch customer experience and keeping your customers. Otherwise, you will face the consequences of negative reviews!
Today's ecommerce customers have high expectations. They expect a wide range of products, mobile ordering capabilities, accurate orders, fast and free delivery, and easy returns. The growth of the ecommerce direct-to-consumer fulfillment model is placing a different set of demands on the retail supply chain.
From the initial order placement to when it is picked, packed, and shipped, the entire process must be handled consistently, efficiently, and be cost-effective. Having efficient returns processing is very crucial in ecommerce since there's generally a higher number of returns from online sales compared to brick-and-mortar sales. As a result, fulfillment centers must now consider the overall customer experience, and not simply delivering the goods. They provide much of the customer experience and are a critical component to customer satisfaction.
How to Adapt in a Multi-Channel Retail Landscape
Retailers must consider all the moving pieces when it comes to multi-channel selling. Stock availability, warehouse management, inventory management and order fulfillment must be managed holistically. Manually managing sourcing, inventory and order fulfillment via spreadsheets or a poorly integrated system are no longer acceptable. There has to be tighter integrations and cooperation between these processes and better fulfillment visibility to the end customer.
For online retailers, delivering a customer experience that meets high expectations is all in the execution of the details. For example, having detailed order status updating, branded and professional-looking packaging and proof of delivery are all extensions of the online experience and can have a great impact on whether or not customers come back to you.
The solution to the operational challenges of multi-channel selling is having robust integrations as part of your ecommerce solution. This means having a system that unifies information across multi-channel inventory, order management, and distribution systems.
At Jazva, we understand the demands, complexities and challenges of multi-channel selling. Our all-in-one ecommerce platform delivers all the functionalities your ecommerce business needs to succeed in today's multi-channel market. From inventory control to fulfillment, Jazva's unified approach streamlines these processes and eliminates the operational inefficiencies involved in multi-channel selling.
See how multi-channel automation can help you sell efficiently across multiple channels.