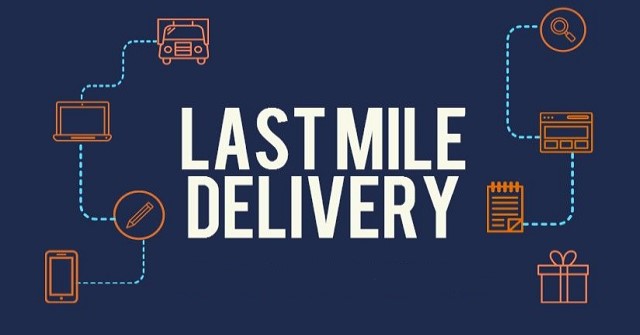 As customer expectations increase, the last-mile delivery dilemma continues to plague both traditional brick and mortar stores that offer home delivery and, more directly, eCommerce companies for whom a positive delivery experience is absolutely paramount in ensuring repeat orders.
What is last-mile delivery? It's a metaphor about the most important leg of a product's journey from business to the customer - that final dispatchment from a distribution center to the end shipping address. Modern customers ordering products for delivery expect those products to arrive promptly, at times that suit them.
This increased customer demand, combined with a slew of other factors, including driver shortages, fuel costs, and unpredictable variables such as misplaced parcels and delivering to the wrong address, all compound to make last-mile logistics a real headache for businesses of all sizes.
eCommerce giant Amazon has tried to address the last-mile dilemma by introducing its own solution, Amazon Flex, which entices people to deliver packages to customers for the company at an hourly rate. Other companies are turning to end-to-end logistics delivery platforms in order to ensure successful last-mile delivery.
Now that you know what last-mile delivery is and why it's so important, let's take a look at the following five best practices for successful last mile shipping.
Leverage Technology
Leveraging technology is crucial for last-mile delivery success. The available end-to-end shipping logistics solutions form an important part of this best practice by integrating such platforms with various systems, such as Enterprise Resource Planning (ERP) software and warehouse management systems. Technology helps you gain accurate information on inventory availability and anticipate future needs in terms of last mile fulfillment.
You don't need to limit the technology at your disposal to software, though, for optimizing last-mile deliveries. Several eCommerce companies, including Amazon, now use drones to get packages to customers within 30 minutes or less, rapidly improving the speed of last-mile delivery, particularly for customers situated in rural areas, who are quite costly to reach.
According to forecasts by McKinsey, autonomous vehicles will deliver 80 percent of all items by 2025. In urban areas, it's likely that businesses will opt for autonomous ground vehicles (AGV) with lockers for highly optimized last-mile delivery. E-Commerce companies that don't leverage technology for the last-mile are likely to fall behind. McKinsey research also showed that the use of AGVs could lead to a 15 to 20 percentage point increase in profit margins.
Prepare for Same-Day Delivery
Customer demand is the key shaper of last-mile delivery logistics. In a world of instant gratification, there is an increasing trend towards a preference for same-day delivery among online shoppers, with statistics showing that 61 percent of customers are willing to pay extra for same-day delivery.
Businesses delivering goods (eCommerce companies in particular) should realize the importance of same-day shipping and begin to prepare for its implementation.
The high-tech hardware previously outlined can help meet this growing demand for same-day delivery over the last-mile in the most efficient way. However, the starting point is to realize that it is becoming essential to have same-day delivery as an option. Once you begin with that realization, you can plan the logistics of it.
Measure Performance
You cannot accurately judge your progression at improving last mile delivery efficiency without measuring performance. You can collect tons of data related to specific metrics, such as on-time delivery rates, driver productivity, etc. Then, these measurements can be used to improve and refine your business strategies.
You need to meet customer requirements for last-mile delivery in a cost-efficient manner and the data gained from measuring performance goes a long way to help in achieving this.
Communicate with Customers
Customer-centric last-mile shipping is the only way forward. Customers now want total visibility into the delivery progress, with many people demanding to know where their driver is and at what time he/she will arrive with their goods.
Communication and visibility into the last mile for the customer are necessities. Furthermore, offering more choice can only lead to good things. For example, many eCommerce customers want nominated delivery day and even time slots. The feasibility of implementing all these extra options may be somewhat limited by costs, however, businesses can consider premium delivery subscription models to provide an extensive selection of customer options for the last-mile.
Shrink Distances
Shrinking the distance between warehouse and consumer is another best practice for a robust last-mile logistics strategy. Running a tighter last-mile ship, including when shipping products over long distances, could entail using local stores as distribution centers to ultimately shrink distances and reduce potential disruptions to the delivery journey. Macy's, for example, now doubles up several of its countrywide retail outlets as distribution centers for deliveries.
A reduction in transport distances over the last-mile inevitably leads to savings on human labor, fuel costs, etc. As retailers and large eCommerce companies expand, they are increasingly investing in local distribution centers in areas with large customer bases.
This map shows the last mile measurement for the 15 largest U.S. metro areas by population. The more densely populated areas such as the Bay Area of San Francisco has the shortest last mile distance at six miles, suggesting more fulfillment centers in the area.
Wrap Up
Companies from brick and mortar to eCommerce are coming up with ways to streamline last-mile logistics for greater efficiency so that they can meet growing customer demand at the lowest cost. Adopting these best practices can go a long way towards achieving successful last-mile delivery for your business.
Start Selling More with Our eCommerce Software