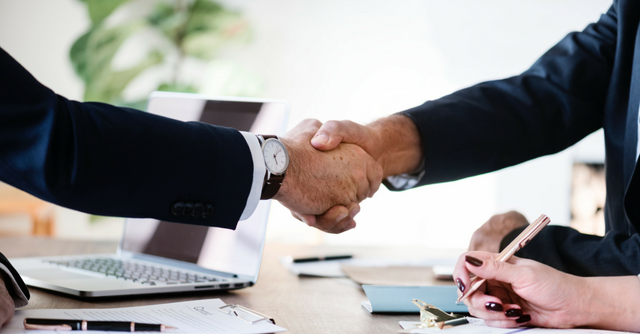 B2B sellers are facing some significant changes in customer expectations. As a new generation of buyers is taking on decision-making roles, they're also demanding different ways of doing business with vendors and distributors.
Today's B2B buyers want the ability to manage their accounts and place their orders whenever and wherever is most convenient for them. They expect a seamless experience whether they're buying through Amazon, eBay, Walmart, or your brand's website.
Why You Need To Grow Your Multi-channel Presence
Being in the right place at the right time with the right message is the key to effective sales and marketing. A multi-channel presence will help you increase ROI by:

Finding New B2B Customers
Having a presence on multiple channels allows you to gain exposure to more prospects that may not have come across your brand before. By delivering relevant information and offers appropriate for each channel, you can increase your chances of finding new customers.
Increase Brand Awareness and Reach
When you adopt a multi-channel approach, you get more exposure to potential customers. It will boost brand awareness while increasing your reach so you can get your products in front of a larger audience.
The Key To Multi-channel Commerce Success
To successfully sell through multiple channels, you need to understand the needs of your B2B customers. Here are some areas to focus on:
Mobile-first
B2B buyers are often on-the-go. They want the ability to place orders and manage their accounts from anywhere.
As such you need to deliver a mobile experience that allows your customers to not only place an order quickly but also manage their accounts in a way that's as frictionless as possible.
Customer reviews
As you're leveraging different channels to reach more potential customers, you also need to take into account that these prospects may be reluctant to buy from you because they aren't familiar with your brand.
By featuring online reviews, case studies, or testimonials on the product pages, you can build trust with prospects and increase your conversion rate.
Cross-sell and upsell

Recommending products that are similar or complementary to the ones that your customer is purchasing can help increase average order value and customer lifetime value (CLV.)
In addition, you can bundle new or less popular items with your bestsellers to introduce more products to your customers.
Customer experience
Even though many of the channels may overlap with B2C sales and marketing, B2B buyers have different requirements and priorities.
Understanding your customers' preferences can help you design a user experience that'll enhance the B2B purchasing experience and increase customer loyalty.
Challenges When Implementing Multi-channel eCommerce
From listing and inventory management to order processing and shipping, there's a lot to juggle when you're selling through multiple channels:
Organization
Keeping track of all your products and listings so you don't run out of stock or list an item on the wrong platform can be challenging when you're selling on multiple channels.
Up-To-Date Data
It can be labor-intensive and time-consuming when you have to make sure that all the product information is synched up across all channels when updating your data.
Managing Multiple Accounts
From listings to analytics, there's a lot to track and coordinate when you're managing multiple vendor accounts and shipment options on different platforms.
Increase B2B Sales and Improve Efficiency With Automation
Integration and automation are the keys to multi-channel commerce success. They allow you to increase efficiency and improve customer experience:
CRM Integration
Continue to build relationships with your customers by integrating the purchasing information from different channels into your customer relationship management (CRM) system.
You can then automate customer communications base on their interactions with your brand to deliver the most relevant content and offers so you can build trust, cultivate relationships, and increase the customer lifetime value of each account.
Channel Integration and Automation
To better control inventory and fulfillment, you need the ability to manage all your commerce channels in one place. In addition, the ability to automate workflow can help improve efficiency and reduce cost.
Not only will you be able to save time and efforts but you can also deliver a better user experience that helps increase sales and customer loyalty.
Payment Options and Automation
To entice more B2B customers to purchase from you, make sure you're offering a variety of payment options to meet their financing needs.
In addition, automate as much of the payment process as possible to improve efficiency and reduce errors so you can deliver a seamless customer experience.
Conclusion
Multi-channel commerce is the future of B2B selling. The key to success lies in the ability to integrate all the channels so you can become more efficient in managing your inventory while delivering an outstanding customer experience to increase sales and improve customer loyalty in today's competitive marketplace.